Brand Building Basics: Profit from Your Company's Greatest Asset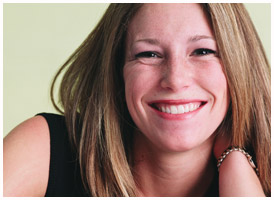 Presenter:

William Arruda

Moderator:

Roy Young

Broadcast:

Wed., Nov. 10, 2004, 12pm ET (9am PT)

Length:

90 minutes

Rating:
Branding is not just for the big guys or for products on the grocery store shelf. Companies of any size can benefit tremendously from the power of a strong brand. Branding doesn't have to be costly to be effective. Using examples from the most successful branding organizations -- including Southwest Airlines, IBM, Nordstrom, Ritz Carlton, Adobe, SAS, Starbucks, Volvo, AAA, California Closets, Ericsson, Sofitel -- you will learn simple ways to make deposits in your brand bank without having to invest a small fortune.

Branding is all about differentiation. If your company or offering is not differentiated, it is a commodity, and commodities compete on price. Branding allows you to charge a premium for your products and services and enables you to build a stronger foundation on which your company can grow. Some of the world's most successful companies -- like Starbucks, IBM and Southwest Airlines -- have used branding to differentiate themselves and achieve their goals; and you can use similar branding strategies to expand the success of your business.

This seminar provides practical ideas for understanding, building and nurturing your corporate brand.
Presenter

William Arruda works with individuals and organizations to build strong, memorable brands. Combining his 20 years of international branding expertise with his passion for people, he founded Reach, the world's first branding consultancy focused on the human side of branding. William speaks on branding at conferences and corporate meetings around the world. He consults with such organizations as Microsoft, Ogilvy & Mather, Adobe and Warner Brothers. William has appeared on BBC TV, the Discovery Channel and Radio America. He has published numerous articles in publications ranging from the Wall Street Journal to the brandchannel.com and is one of the most highly regarded contributors to MarketingProfs.com.

Some of William's other virtual seminars with MarketingProfs include:
Put Your Marketing Career in Overdrive
Google, the Secret Weapon for Career Success
Who Should Attend?
Marketing, PR, product and communications professionals at companies of all sizes and in all industries. If you are responsible for brand or just curious about how you can use branding as a competitive advantage, this seminar is for you.
What Will You Learn?
The critical first step to successful branding
How to use the brand assets you already have
The three phase brand building process
Lessons from the big guys that work whether you are a business of 1 or 100,000
The biggest branding mistake you can make and how to avoid it
The ten biggest benefits of having a strong brand
The role of stories in brand building
The mindset you must adopt before embarking on brand building
How to use all the senses to build your brand
Notes:
Whether you work on a big brand with a big budget or are just exploring what a brand campaign can accomplish, this seminar will open your eyes to the keys for success.
Register Now!
You have two choices. You can pay as you go, buying single sessions that interest you. Or you can buy a PRO membership, and attend all our new PRO seminars and Take 10 webcasts over the next year, plus watch hundreds more from our library on-demand.
Questions?
Call our PRO Hotline: (866) 557-9625