Marketing Career Turbocharger: Put Yourself in Overdrive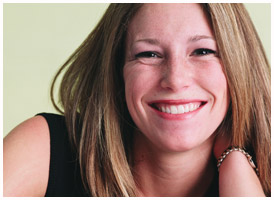 Presenter:

William Arruda

Moderator:

Roy Young

Broadcast:

Thu., Jan. 6, 2005, 3pm ET (12pm PT)

Length:

90 minutes

Rating:
The New Year often sparks a period of resolution, reflection, and renaissance. Itís when we start to think about where we are and where we want to go. And it is when we have the perfect mindset to put a plan in place to take our marketing careers to the next level.

To succeed as a marketer in todayís ultra-competitive environment, you must take charge of your own career. You must pro-actively build and steadfastly execute your career advancement plan. Itís not your manager or the VP of Marketingís job to ensure that you are achieving your career goals. Itís yours!

In this seminar, William Arruda will give you everything you need to develop your own marketing career plan. He will share with you the latest trends in marketing careers and give you all the tools and techniques you need to build your career plan for 2005. He will share with you examples of marketers who have achieved incredible success in their careers by using the techniques that he will describe.

Donít miss this opportunity to get out in front of your peers this year.
Presenter

William Arruda works with individuals and organizations to build strong, memorable brands. Combining his 20 years of international branding expertise with his passion for people, he founded Reach, the worldís first branding consultancy focused on the human side of branding. William speaks on branding at conferences and corporate meetings around the world. He consults with such organizations as Microsoft, Ogilvy & Mather, Adobe and Warner Brothers. William has appeared on BBC TV, the Discovery Channel and Radio America. He has published numerous articles in publications ranging from the Wall Street Journal to the brandchannel.com and is one of the most highly regarded contributors to MarketingProfs.com.

Other virtual seminars with William include:
Brand Building Basics
Google, the Secret Weapon for Career Success
Who Should Attend?
Marketing professionals at all levels in all industries.
What Will You Learn?
The marketing jobs that are the hottest this year
How to double the chances that you will achieve your goals
Ten ways to create visibility among those who need to know about you
How to stand out from others with similar skills and experience
Why Google can be your best friend in a job search and why you need to build an online identity
Five ways to increase your visibility and presence
How to demonstrate your unique value to your manager
How to use both halves of your brain to advance your career
The three items you must have in your resume/CV
How to increase your visibility among those people who need to know about you
The one skill you must excel at to make it to the top
The latest techniques in career management
Networking techniques to help you build your career or find your next big gig
Register Now!
You have two choices. You can pay as you go, buying single sessions that interest you. Or you can buy a PRO membership, and attend all our new PRO seminars and Take 10 webcasts over the next year, plus watch hundreds more from our library on-demand.
Questions?
Call our PRO Hotline: (866) 557-9625