Google, The Secret Weapon for Career Success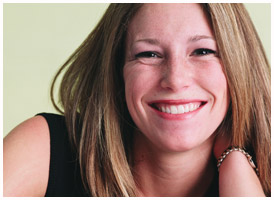 Presenter:

William Arruda

Moderator:

Roy Young

Broadcast:

Fri., Nov. 17, 2006, 12pm ET (9am PT)

Length:

90 minutes

Rating:
23% of professionals search the names of business associates or colleagues on the Internet and 75% of recruiters google candidates before deciding to bring them in. People are googling you all the time. Itís a phenomenon thatís guaranteed to impact your career. In the knowledge economy, you ARE your Google results; so building and managing your on-line identity is essential to professional success. And for marketers, the stakes are higher.

In this web seminar, you will learn the secrets to building and maintaining stellar Google results. Youíll learn how to build your brand on-line so you can build a powerful reputation and expand your professional success.

What does Google say about you? Google yourself right now. If you arenít happy with the results, you wonít want to miss this web seminar!
Presenter

William Arruda works with individuals and organizations to build strong, memorable brands. Combining his 20 years of international branding expertise with his passion for people, he founded Reach, the worldís first branding consultancy focused on the human side of branding. William speaks on branding at conferences and corporate meetings around the world. He consults with such organizations as Microsoft, Ogilvy & Mather, Adobe and Warner Brothers. William has appeared on BBC TV, the Discovery Channel and Radio America. He has published numerous articles in publications ranging from the Wall Street Journal to the brandchannel.com and is one of the most highly regarded contributors to MarketingProfs.com.

William is featured in the November 6th issue of Time Magazine, in the article "It's a Brand-You World."

Who Should Attend?
Marketing professionals at all levels in all industries who wish to manage their careers proactively.

What Will You Learn?
How to establish your baseline on-line profile
Why Google is your best friend in a job search
What type of on-line identity you currently have
10 easy ways to enhance your on-line profile
How to keep your on-line profile stellar
Why a poor on-line profile will prevent you from advancing your career
How to use your on-line identity to stand out from your peers and expand your professional success
Register Now!
You have two choices. You can pay as you go, buying single sessions that interest you. Or you can buy a PRO membership, and attend all our new PRO seminars and Take 10 webcasts over the next year, plus watch hundreds more from our library on-demand.
Questions?
Call our PRO Hotline: (866) 557-9625