Tighten Up Your Marketing Plan: The Nuts and Bolts of Market Segmentation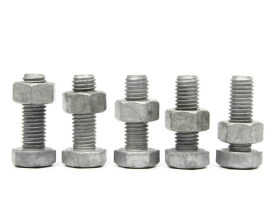 Presenter:

Allen Weiss

Broadcast:

Thu., Aug. 2, 2007, 12pm ET (9am PT)

Length:

90 minutes

Rating:
Arguably, the most critical analytical process of marketing is segmentation. Segmenting your market gives you a crystal clear understanding of your customers, plus the basis for precise targeting and positioning. But segmentation is challenging, especially in B2B industries.
Without customer data, it becomes more art than science. If you follow the popular press and many marketing textbooks, you're probably confused by misinformation. The term "segmentation" has been used to signify many things. Typically, you'll find it misapplied to company size, industry and geography in business markets—and to demographics and lifestyles in consumer markets.
As a result, companies are often blindsided by the competition because they haven't correctly segmented their markets. In this seminar you will learn how to properly segment markets—giving you the foundation of a sound marketing plan and making sure you ultimately target the right customers.
Don't continue in confusion about this topic. Using examples primarily from high-tech B2B industries, our very own MarketingProfs founder Allen Weiss guides the way in our 100th online seminar!
Note from Val Frazee, managing editor at MProfs: "I was an MBA student in Allen's core marketing course. This lecture was pivotal to my understanding of how to develop a sound marketing plan. I highly recommend it!"
Presenter

Allen Weiss is founder and CEO of MarketingProfs. Allen leads the strategic direction and production of the publishing enterprise. Allen is also a Professor of Marketing at the Marshall School of Business of the University of Southern California (USC). He has specialized throughout his career in high-technology marketing, and has also pursued an interest in the inter-organizational relationships between firms. Prior to joining the faculty at USC, he was on the faculty at Stanford University and was a consulting member of the technical staff at AT&T Bell Laboratories. He has published in the Journal of Marketing Research, Journal of Marketing, Management Science, Organization Science, Journal of Financial Economics, Journal of Law, Economic and Organization, and the Journal of Industrial Economics.

Who Should Attend?
Marketers in all functional areas, especially in B2B industries. Proper segmentation requires the knowledge and commitment of everyone in your company who is responsible for targeting the right customers.
What Will You Learn?
What customers really buy
How to distinguish Benefits vs. Attributes and Features (and why this is important)
How to determine customer preferences
How to properly perform segmentation
How to gauge customer perceptions
Register Now!
You have two choices. You can pay as you go, buying single sessions that interest you. Or you can buy a PRO membership, and attend all our new PRO seminars and Take 10 webcasts over the next year, plus watch hundreds more from our library on-demand.
Questions?
Call our PRO Hotline: (866) 557-9625