Seth Godin: How to Avoid The Meatball Sundae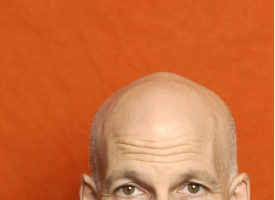 Presenter:

Seth Godin

Broadcast:

Thu., Jan 03, 2008, 12pm ET (9am PT)

Length:

90 minutes

Rating:
This seminar is perfect for anyone wrestling with the collision of traditional marketing and the New Marketing thatís happening online. Itís all about avoiding the meatball sundae.
What's a Meatball Sundae?
A meatball is a commodity, an average product for average people; something that we need, something that is made in volume where we try to drive the price low and we use mass marketing, to sell it to the largest possible number of people. Meatballs paid the bills for our parents; meatballs are what our community has been built on.
The problem with meatballs is, it makes it really hard to grow, because now everybody who is in the market has just about everything they need. New Marketing is the topping to a sundae, the whipped cream, the cherry, the sprinkles. The New Marketing: it's MySpace, and Facebook, and Blogs, and YouTube and everything else. It's really tempting for meatball makers, who have plenty of money and are used to spending money on advertising to turn around and say to their marketing people, "Get me some of that New Marketing magic, because we want to grow just like Google."
Inevitably when you do that, you end up not with something tasty, but with a mess. Because toppings don't go with meatballs; and being inconsistent, trying to force New Marketing to work with your old marketing product and your old marketing organization, doesn't change New Marketing nor does it change the market. All it does is make you frustrated.
Presenter

Seth Godin is the author of ten books that have been bestsellers around the world. His marketing blog is the most popular of its kind, and his new company, Squidoo.com, continues to break traffic records. Seth is a well-regarded public speaker, and his passion may very well infect you.
Seth's latest book, Meatball Sundae: Is Your Marketing out of Sync? is due in bookstores December 27th.

Who Should Attend?
Consultants, freelance writers, web designers, CMOs, marketers of all stripes. If your online efforts are being hindered by your traditional roots, youíll want to hear about the fourteen trends and how to make them work for you.
What Will You Learn?
Godin will get you thinking about how you market today, what you market today and most important, what you ought to do tomorrow.
Register Now!
You have two choices. You can pay as you go, buying single sessions that interest you. Or you can buy a PRO membership, and attend all our new PRO seminars and Take 10 webcasts over the next year, plus watch hundreds more from our library on-demand.
Questions?
Call our PRO Hotline: (866) 557-9625