How to Market Consulting and Professional Services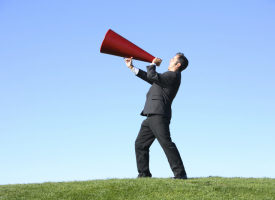 Presenter:

John Doerr

Broadcast:

Thu., May 01, 2008, 12pm ET (9am PT)

Length:

90 minutes

Rating:
How you market and sell consulting, technology and professional services differs substantially from how you market products. Generating leads, closing new business, and keeping existing clients happy and continuously buying your services requires a different outlook, different tactics, and different execution.
Imagine the following situation for the marketing of a new brand of chewing gum. Would the product marketing strategy look like this?
Branding: Make sure you publish articles or give speeches about the new gum.
Lead generation: Networking and seminars will do the trick.
Client acquisition: Make sure you tailor your proposals to each new chewing gum client.
Client loyalty: At least once a year, go visit your top chewers at their office and take them out to lunch.
It's obviously inappropriate to market chewing gum like this. Why, however, do so many service businesses (or product businesses that also offer services such as technology companies) try to market their businesses using inappropriate product tactics?
Presenter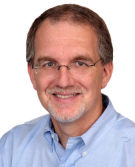 John Doerr is the President of Wellesley Hills Group, a leading firm focused on marketing, sales, and overall revenue growth for professional services, and Founder of RainToday.com the premier site for insight and advice on professional services marketing and selling.
John is an expert in the areas of lead generation, marketing, and sales for consulting and professional services firms. His most recent research includes What's Working In Lead Generation: A Benchmark Report On How To Spend Your Time, Energy, & Money For The Best Marketing ROI In B2B Professional Services.

Who Should Attend?
Those responsible for managing, marketing, or selling:
Management Consulting Services
Technology Consulting and Services
Legal Services
Accounting and Financial Services
Architectural, Engineering, and Construction Services
This program is also geared towards people who are responsible for marketing their services as a part-time portion of their professional responsibilities (e.g. division managers, consultants, and firm executives).
What Will You Learn?
This intensive, online seminar is designed to help you and your firm engage robust and effective professional services marketing initiatives that succeed over both the short and long-term.
Five proven marketing strategies for service businesses
Tactics you should NOT use in your marketing because they offer low return on investment
The keys to success in expanding your brand and reputation reach
Trends in services marketing and lead generation that will affect your success in growing your revenue
How to avoid the most common pitfalls that consistently derail successful implementation of service business marketing
Register Now!
You have two choices. You can pay as you go, buying single sessions that interest you. Or you can buy a PRO membership, and attend all our new PRO seminars and Take 10 webcasts over the next year, plus watch hundreds more from our library on-demand.
Questions?
Call our PRO Hotline: (866) 557-9625