Actionable Web Analytics: Unleash the Marketing Power of Your Web Data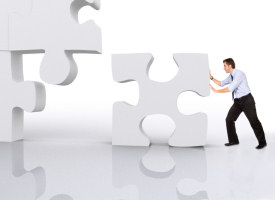 Presenter:

Avinash Kaushik

Broadcast:

Thu., Aug 28, 2008, 12pm ET (9am PT)

Length:

90 minutes

Rating:
It seems like for eternity we were starved for data about our websites. We were on a constant quest to know more about what our visitors were doing there. No longer! Uncrate any web analytics tool and you have more data than you know what to do with. Many marketers believe that data is now a part of the problem and not a part of the solution. (What a sad outcome.)
This seminar will demystify web analytics and share real-world tips and best practices and approaches that will help you transform your online marketing and design efforts from being faith-based initiatives to truly data-driven initiatives. It is a lot easier then you would ever have believed.
There will be no theory, no abstract concepts, no beating around the bush or hypothesizing. The goal of this session is for you to leave with actionable insights that you can implement in your reporting efforts the very next day using any tool you have (ClickTracks, Omniture, Google Analytics, WebTrends, IndexTools, CoreMetrics, etc., etc.).
Presenter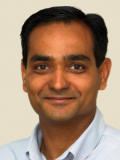 Avinash Kaushik is the author of the recently published book Web Analytics: An Hour A Day. He is also the Analytics Evangelist for Google.
As a thought leader, Avinash puts a common sense framework around the often frenetic world of web research and analytics, and combines that with this philosophy that investing in talented Analysts is the key to long term success. He is also a staunch advocate of listening to the consumer, and is committed to helping organizations unlock the value of web data.
He is a frequent speaker at industry conferences in the US and Europe, such as eMetrics, Ad-Tech, iCitizen, and SES.
You'll find Avinash's web analytics blog, Occam's Razor at http://www.kaushik.net/avinash.

Who Should Attend?
Anyone who is responsible for any facet of a company's web business. Senior Executives, Web Marketing and Sales professionals, Web UI and Design team members. It's also for the spectrum of folks who want to help create data-driven organizations.
No prior God (like mastery of math) is required, and you don't have know a particular tool. As long as you touch your website you will find attending this webinar will improve your chances at getting a promotion.
What Will You Learn?
Why we all need to evolve to the Web Analytics 2.0 mindset.
How to use techniques such as segmentation, multi-dimensional analysis and insightful metrics such as Bounce Rate to transform the cluttered and confusing to actionable insights.
Ways that experimentation and testing can truly drive customer centricity in your web experience (web design, brand building, offers and promotions, etc.).
How to move beyond just the "what" and truly understand the "why" in order to make optimal business decisions.
Register Now!
You have two choices. You can pay as you go, buying single sessions that interest you. Or you can buy a PRO membership, and attend all our new PRO seminars and Take 10 webcasts over the next year, plus watch hundreds more from our library on-demand.
Questions?
Call our PRO Hotline: (866) 557-9625