Direct-to-Consumer PR: Putting the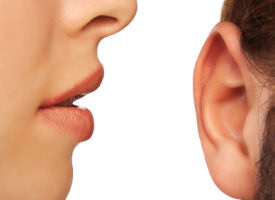 Presenter:

Gail Z. Martin

Broadcast:

Thu., Sep 11, 2008, 12pm ET (9am PT)

Length:

90 minutes

Rating:
In today's market, the media no longer controls the message. Internet-savvy consumers now access the same information resources as reporters—and they don't want a filter. Does your PR speak directly to consumers, or are you still relying on the media to do your talking for you?
Depending on reporters to tell your story may mean missing the chance to get your news directly into the hands of your consumers.
Direct-to-Consumer public relations takes the message straight to the decision-maker—your consumer. It means re-thinking your whole approach, reworking your PR tools, and completely revising your approach to public relations.
In this 90-minute seminar you'll:
Discover which stories work best for the media—and which have direct-to-consumer power
Begin to look at your product—and your PR—the way your customer sees it
Find out why today's consumer relies on self-service news to make buying decisions
Learn how to keep the best of traditional media while adding the got-to-have-it direct-to-consumer punch
Presenter

Gail Z. Martin is an author, entrepreneur and educator. She owns DreamSpinner Communications (www.DreamSpinnerCommunications.com), offering exceptional business writing and marketing services to companies of all sizes throughout the U.S. and Canada. Her seminars share powerful marketing techniques for small and growing businesses. She is an adjunct professor for UNC Charlotte. Gail Martin holds an MBA from The Pennsylvania State University in Marketing has over 20 years of corporate/ nonprofit/consulting experience. Martin is also the author of a fantasy adventure series, The Summoner and The Blood King (www.ChroniclesOfTheNecromancer.com).

Who Should Attend?
Marketers in all industries. Whether you're a marketing director, product manager, entrepreneur, copywriter or sales force leader, you'll pick up practical ideas from this seminar that you can apply immediately.
What Will You Learn?
Ideas on how to rework your PR tools to reach consumers
Tips on how to break free of old PR mindsets and evaluation methods that just don't work anymore
Ways to reposition your PR to connect directly with consumers
Register Now!
You have two choices. You can pay as you go, buying single sessions that interest you. Or you can buy a PRO membership, and attend all our new PRO seminars and Take 10 webcasts over the next year, plus watch hundreds more from our library on-demand.
Questions?
Call our PRO Hotline: (866) 557-9625