Proven Ways to Create Engaging Online Customer Experiences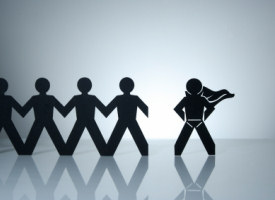 Presenter:

Denise Shiffman

Broadcast:

Thu., Aug 21, 2008, 12pm ET (9am PT)

Length:

90 minutes

Rating:
In this dynamic era of business and marketing, companies are now compelled to move beyond simply offering quality products and value-added services to rendering amazing customer experiences in order to differentiate and capture customer mindshare. And Web 2.0 makes it possible for just about any company—whether you sell furniture or software—to create authentic, original, relevant, and persuasive customer experiences.
How? Think of the Web, and of new media, as the user interface to your company. If you look at your website or blog, how do you represent yourself? What do customers believe and experience when they interact with you? How are your interactions relevant to your audiencesí daily life or business experience? The age of engage is about reshaping your business and marketing to focus on your customerís experience, not the product and message you are trying to push onto them. Only then can you revolutionize your marketing and engage audiences.
This seminar is ideal for anyone who is in the midst of understanding and implementing new media, and who wants to use new media to set their company apart.
Presenter

Denise Shiffman is founder and principal of the strategic marketing and innovation consultancy Venture Essentials. She is also the award-winning author of The Age of Engage: Reinventing Marketing for Todayís Connected, Collaborative, and Hyperinteractive Culture. In her twenty year marketing and management career, she has launched over thirty products responsible for more than $2 billion in revenue, marketed pioneering computer and Web technologies, and reinvented the corporate brand of a Fortune 500 company.
Denise is a highly-regarded speaker and keeps the conversation going on her Engage Daily blog.

Who Should Attend?
Marketers of all stripes in large and small companies, small business owners, and consultants who are thinking about reshaping their marketing to engage audiences. This seminar is ideal for anyone who is in the midst of understanding and implementing new media. It's all about the customer experience (not about the cool marketing vehicle).
What Will You Learn?
How to create an authentic experience that builds trust and credibility
How to create a persuasive experience that attracts and retains loyal customers
How to build relevance and context into your marketing to convert prospects to customers
How embracing both positive and negative social interaction can change the rules of competition
How supporting, encouraging and giving recognition to advocates can broaden the reach of your marketing and customer experience.
Register Now!
You have two choices. You can pay as you go, buying single sessions that interest you. Or you can buy a PRO membership, and attend all our new PRO seminars and Take 10 webcasts over the next year, plus watch hundreds more from our library on-demand.
Questions?
Call our PRO Hotline: (866) 557-9625