Keys to Success as a Web Manager: People, Politics and Content, with Gerry McGovern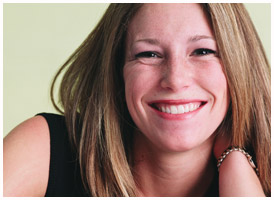 Presenter:

Gerry McGovern

Moderator:

Roy Young

Broadcast:

Thu., Dec. 8, 2005, 12pm ET (9am PT)

Length:

90 minutes

Rating:
All web managers are leaders. Thatís because senior managers donít usually understand the Web very well. This is an interesting challenge. You need to be a leader but in a subtle way. You need to work with senior management, convince them of a right way forward, and then watch as they champion your ideas as their own.

As a web manager, you need to resist the urge all organizations have: to tell the world how great they are. You know that nobody really cares. However, you have to manage egos, convincing your organization that the best way to build its brand on the Web is by truly putting the customer first.

You need to become relentlessly focused on metrics, and be able to constantly talk numbers. The only metric that really counts is task completion, and you need to identify the most important tasks of your most important customers.

You need to structure your web team, define roles and responsibilities. You need to balance the advantages of a centralized team with the flexibility of a decentralized one. You need to motivate your team so as to get the best out of them.

But what will be your biggest skill? It will be to listen, to observe. There is no greater skill a web manager can acquire than to develop a deep understanding of your customer. By far the best way you can do this is by constantly observing and interacting with them.
Presenter

Gerry McGovern has spoken in over 30 countries on web content, and has published three books on the subject. Involved with the Web since the early Nineties, Gerry is regarded by many as the leading international expert on helping organizations deliver value with their web content. His clients include HSBC, Novartis, U.S. State Department, Microsoft, and University of California, San Diego.

"Our colleagues at the Environmental Protection Agency were right: hiring Gerry McGovern to teach HUD web managers about web content was one of the best things we ever did!" Candis Harrison, web manager for U.S. Department of Housing and Urban Development (HUD)

"All the feedback I've received for Gerry's workshop has been glowing, and even some of my colleagues who have become somewhat jaded about web-related conferences and workshops came away enthused. You're the best!" Rick VanderKnyff, Manager, staff and student web portal projects, University of California, San Diego

"Gerry delivered a customised workshop to our web team that was enthusiastically received by all in attendance. After only a week we are already seeing benefits and we have now got a better long term picture of how to maximize the success of our site". Mark Baartse, Online Manager, Microsoft Australia

"Gerry has a gift for making the complex simple, the basics fresh, and the important compellingly so. This he accomplished with irrefutable logic, a dollop of wit, and a double serving of passion. The man knows his stuff -- and will make a believer out of you." David Shaw, Asia-Pacific Brand & Communications Manager, HP Services, Hewlett-Packard Company

Who Should Attend?
You're going to find this virtual seminar useful if you're managing or running a website where you need to publish content on a regular basis.
What Will You Learn?
To be confident enough to lead, and to get senior management to buy-in to a clear and practical strategy for your website
To convince management and staff that customer-focused contentóand not organization-centric contentódelivers far more value
To identify the key metrics of your website and be able to communicate these metrics through numbers
To create the right team structure and ensure that all the members are properly motivated
To convince your organization that developing a deep and ongoing understanding of your customer is the single most important part of your job
Register Now!
You have two choices. You can pay as you go, buying single sessions that interest you. Or you can buy a PRO membership, and attend all our new PRO seminars and Take 10 webcasts over the next year, plus watch hundreds more from our library on-demand.
Questions?
Call our PRO Hotline: (866) 557-9625