Essentials of Paid Search Marketing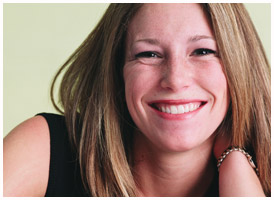 Presenters:

Alan Rimm-Kaufman, Larry Becker

Moderator:

Roy Young

Broadcast:

Wed., Mar. 8, 2006, 12pm ET (9am PT)

Length:

90 minutes

Rating:
Paid search marketing is hot. In 2005, marketers spent $5.75 billion on search, up 44% over 2004. Why this huge growth? Because search marketing works. Both B2B and B2C companies find search a cost-effective, low-risk and scalable channel for new customer acquisition.

In the first $99 seminar of this two-part series, we begin with a review of the big ideas behind search marketing -- Auction-Based Advertising, the Database of Intentions, and the Long Tail. We'll cover the current state of the search industry, considering market share, growth, and syndication relationships. We'll dissect Google and Yahoo search results pages, explaining how each listing gets on the page.

We'll take a practical look at search economics, answering the essential question, "How much should I bid on each click?" We'll present key formulas to ensure your campaigns meet your efficiency goals. We'll also present techniques to estimate the revenue and profit potential of campaigns before launch.

The heart of the session will cover hands-on tactics for paid search success via examples and case-studies.
Presenters

Alan Rimm-Kaufman is President and Chief Technology Officer of The Rimm-Kaufman Group, a direct marketing services and consulting firm specializing in paid search. Prior to founding RKG, Alan served as VP, Marketing of Crutchfield, a catalog and online retailer of consumer electronics. Alan writes the internet retailing column for Catalog Success magazine and is a regular speaker at industry events, including Search Engine Strategies and the DMA Annual and Shop.org. He is a Fellow at the Center for the Management of Information Technology (CMIT) at the University of Virginia's McIntire School of Commerce and guest lectures at UVA's Darden Graduate School of Business Administration. Alan holds a doctorate degree in operations research with a focus on applied statistics from MIT's Sloan School of Management.


Larry Becker joined the Rimm-Kaufman Group in 2005 as VP, Marketing and Business Development. At RKG, he leads the firm's website effectiveness work, helping retailers improve their online conversion. Prior to joining RKG, Larry served as VP, E-commerce at Crutchfield, with primary responsibility for the company's website and online marketing efforts. Larry speaks frequently at industry events and has written for Multi-Channel Merchant magazine and Direct. He guest lectures on website usability and online marketing at UVA's McIntire School of Commerce. Larry graduated with Distinction from the University of Virginia's Special Scholars program.

Who Should Attend?
Online marketers wanting a comprehensive overview of the concepts and tactics critical to success in paid search. The presentation assumes basic familiarity with search marketing; however, newcomers can use the session as a rapid introduction.
What Will You Learn?
Winning techniques for developing comprehensive keyword lists. How to write effective, targeted copy that can reduce costs as well as increase sales.
How to select appropriate destination URLs on your site.
How to effectively bid for profit instead of position -- and why this matters
How to track each component of your paid search efforts, and how to audit your provider's or in-house reports.
Note:
Methods for running solid paid search marketing tests, allowing you to fine-tune your ads to improve performance, will also be covered.
Register Now!
You have two choices. You can pay as you go, buying single sessions that interest you. Or you can buy a PRO membership, and attend all our new PRO seminars and Take 10 webcasts over the next year, plus watch hundreds more from our library on-demand.
Questions?
Call our PRO Hotline: (866) 557-9625