Marketing's Role as Chief Customer Officer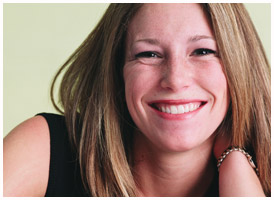 Presenter:

Jeanne Bliss

Moderator:

Roy Young

Broadcast:

Thu., Apr. 27, 2006, 12pm ET (9am PT)

Length:

90 minutes

Rating:
Drawing on her first-hand experience at top companies as diverse as Land's End and Microsoft, Jeanne Bliss explains how the organizational complexities of leading enterprise wide change may be vastly different from current marketers' responsibilities, and how to successfully make the transition.
In this session, she will provide the roadmap and overall view of the work that marketers are taking on when they accept or seek the role of enterprise leader for customers. Jeanne will introduce diagnostics to determine if the company's core strengths, metrics and systems improve or harm customer relationships. She will help marketers to see how they may need to add to their core skill set to achieve success, and she will provide the organizational considerations and methodologies required to go from doing work down the marketing silo – to doing the work of herding cats across the organization.
Content will be customized specifically for the unique challenges of marketers in leading the customer mission, from Jeanne's new book, Chief Customer Officer, in which she put down on paper her 25 years of experience driving the customer agenda inside 5 major US corporations.
The expanded role of marketing as leader in driving customer experience and customer profitability across the enterprise is rapidly becoming more common in organizations. Three audiences will benefit from how to take on and adapt successfully to these increased responsibilities:
1. Marketers whose CEO has asked them to expand their role beyond traditional marketing to include enterprise wide customer experience and customer profitability management,
2. Marketers whose roles have 'morphed' to take on this responsibility over the years,
3. And those Marketers who are making the strategic case that the business must expand their focus on customers and that they want to lead the charge.
Presenter

Jeanne Bliss is author of Chief Customer Officer: Getting Past Lip Service to Passionate Action. Jeanne spent twenty-five years on the job driving customer focus and profitability inside five large U.S. corporate machines. She reported to the founder of Lands' End as chief zealot for the Lands' End customer experience. Jeanne served Allstate Corporation as its officer for Customer Satisfaction and Retention. She was vice president of franchise services for Coldwell Banker Corporation, General Manager of Worldwide Customer and Partner Loyalty for Microsoft Corporation and Senior Manager of Customer Satisfaction for Mazda Corporation.

As "Chief Customer Zealot," Jeanne has fought valiantly to get "customer" a place on the strategic agenda; redirecting priorities and creating transformational changes to the brands' customer experience. She has led the achievement of 95% loyalty rates, changed customer experiences across 50,000 person organizations… and convinced even the staunchest curmudgeons to help push the customer rock up the hill. Today she runs CustomerBliss (www.customerbliss.com), which coaches leaders and assists companies in connecting their organizations for improved customer experiences and profitability. She gives keynote speeches and workshops on this subject around the world.
What Will You Learn?
To Sell the CEO on Marketing as Customer Leader
To Engage Company-wide Leadership
To Frame the Work Beyond Marketing's Traditional Role
To Develop New Skill Sets and Competencies
To Use Guerrilla Metrics that Drive the Right Actions
Register Now!
You have two choices. You can pay as you go, buying single sessions that interest you. Or you can buy a PRO membership, and attend all our new PRO seminars and Take 10 webcasts over the next year, plus watch hundreds more from our library on-demand.
Questions?
Call our PRO Hotline: (866) 557-9625