BOOM: Marketing to the Ultimate Power Consumer—The Baby Boomer Woman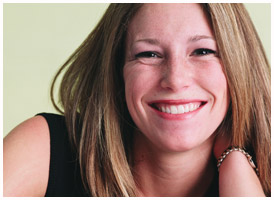 Presenters:

Mary Brown, BOOM

Moderator:

Roy Young

Broadcast:

Thu., Oct. 26, 2006, 12pm ET (9am PT)

Length:

90 minutes

Rating:
For decades, companies have been targeting Baby Boomers, the largest generational demographic in history. Born between 1946 and 1964, these coveted consumers have dictated the fortunes of products from the Hula-Hoop to minivans. At 78 million strong, Baby Boomers are now all past the age of 40. And the majority of today's Boomers, and tomorrow's, are women – women who span an 18-year age range, live diverse lives, have established careers and money to spend on themselves, and make more than 80 percent of their households' purchasing decisions.

How can companies clearly define and consistently reach these complex, crucial consumers? Mary Brown busts through the myths and stereotypes associated with "middle-aged" women to reveal the different life transitions, motivational factors, and generational influences that make Boomer women tick.

For an insider's edge on connecting with this dynamic woman, Mary will share case histories and insights from forward-thinking minds in marketing, such as executives with Palm, More magazine, Logitech, Keybank, BSH Home Appliances, Seabourn Cruises and others. Mary also presents research findings and motivational assessment tools to help you unravel this complex demographic and discover how the Boomer woman is still evolving and open to trying new experiences and new products.

"These are exciting times to be a woman 40+. She has never been more powerful, more creative, and more demanding," Brown notes. "Get in sync with her, and these can be equally exciting times to be a marketer as well."


Presenters

Mary Brown is a Partner of the JWT Mature Market Group and spearheads the agency's premier Boomer market division. She has more than 20 years of experience as a brand champion most recently as President and Founder of Imago Creative, the only marketing firm in the U.S. specializing exclusively in marketing to Boomer women.

During her extensive agency experience, she produced award-winning work for Esprit, Reebok, Timex, and Cole-Haan, among other noted names. Spanning a wide range of industries, from fashion to food to finances, her client list includes Celebrity Cruise, Clearblue Easy, Affinia Hotels, Diversified Business Communications, Forum Financial Group, and University of Maine.
As a recognized expert on the attitudes and buying patterns of Boomer women, Mary is frequently quoted in the media, interviewed on National Public Radio, and invited to speak and host panels at industry conferences. Passionate about her work, Brown believes that creative brand development is all about human connections. She studied humanities at Reed College in Portland, Oregon, and received a BFA in photography at the San Francisco Art Institute.

BOOM - The Book

Mary is co-author, with Carol Orsborn, of the definitive book on marketing to this demographic: BOOM: Marketing to the Ultimate Power Consumer — The Baby Boomer Woman
(AMACOM, Sept. 2006). To view Chapter One of BOOM, visit www.imagocreative.com.
Who Should Attend?
Business-to-consumer marketing professionals at all levels in all industries.

---
What Will You Learn?
How to recognize and bust through the stereotypes marketers associate with women 40+
Ways to understand the Boomer woman's influences and motivators to make smart, competitive choices about connecting with her purse; includes
Embrace her life stage, not just her age
How to speak her language
How she's defining new channels of communication
Keys to minimize the risks and maximize the potential of marketing to this challenging but promising demographic
What industry leaders and your competition are thinking/doing about marketing to Baby Boomer women
Register Now!
You have two choices. You can pay as you go, buying single sessions that interest you. Or you can buy a PRO membership, and attend all our new PRO seminars and Take 10 webcasts over the next year, plus watch hundreds more from our library on-demand.
Questions?
Call our PRO Hotline: (866) 557-9625