The Anatomy of Buzz: Lessons in Word-of-Mouth Marketing, with Emanuel Rosen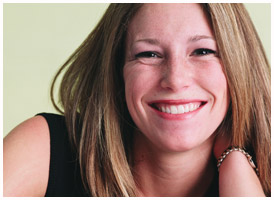 Presenter:

Emanuel Rosen

Moderator:

Roy Young

Broadcast:

Thu., May 26, 2005, 12pm ET (9am PT)

Length:

90 minutes

Rating:
There has been a lot of talk lately about word-of-mouth marketing. Consumers are skeptical, overwhelmed with information and have found new ways to communicate with each other. Is this the end of traditional marketing? Emanuel Rosen believes that traditional marketing tools are here to stay but also that marketers are missing many opportunities to use non-traditional tools to generate buzz.

Drawing on his own experience in high tech as well as on interviews with marketing executives who have successfully built buzz for brands such as PowerBar, BMW and Palm, Rosen discusses proven techniques for stimulating word-of-mouth among consumers.

There will be examples from both small and large companies, and from both the on-line and off-line worlds. Most of the examples researched for the book are from B2C companies, but the concepts discussed also apply to B2B and some B2B examples will be given too.
Presenter

Emanuel Rosen is the author of The Anatomy of Buzz: How to create word of mouth marketing." The book is based on 165 interviews he conducted in 1998-99 among researchers, consumers and executives who were successful in building buzz for their brands.

Prior to writing this book, Rosen was VP Marketing at Niles Software in Berkeley, California. There he was responsible for launching and marketing the company's flagship product, EndNote, which spread to a large extent by word-of-mouth. It was during his ten years with that company that Emanuel started researching word-of-mouth and especially how it can be accelerated.
The Anatomy of Buzz "has managed to generate quite a bit of buzz itself" as BusinessWeek Online noted. The book hit The Wall Street Journal's business best-seller list and is now available in ten languages. Steve Jurvetson, one of the investors behind Hotmail who coined the term Viral Marketing wrote about the book "Every new company and new product manager hope to benefit from buzz. Many hope that it will just happen, and they are disappointed when it does not. The Anatomy of Buzz explains how to make it happen, bringing analysis, strategy, and insight to the black art of buzz."
Rosen is a frequent speaker who's been quoted in Brandweek, Business 2.0, CNNfn, among many other. He has presented his work in numerous forums to both small startups and Fortune-500 companies. In March 2005 Rosen was a keynote speaker at the first Word of Mouth Marketing Association Summit.
About the book, Seth Godin, author of Permission Marketing said:
"This book is clear, lucid and extremely well-researched. The last chapter by itself is worth the entire price of the book!"
Who Should Attend?
Marketers who are considering integrating this powerful tool into their marketing mix.
What Will You Learn?
The main 7 strategies for stimulating customers to spread the word
What 10 questions you should ask before you launch a word-of-mouth program.
What type of companies offer services in this space.
What's available out there for monitoring and measuring word-of- mouth.
8 practical tips to get you started.
Register Now!
You have two choices. You can pay as you go, buying single sessions that interest you. Or you can buy a PRO membership, and attend all our new PRO seminars and Take 10 webcasts over the next year, plus watch hundreds more from our library on-demand.
Questions?
Call our PRO Hotline: (866) 557-9625