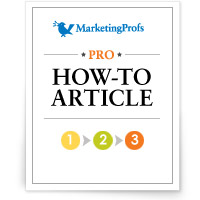 How To Create a New Brand Name
The brand name puts a face on every company. Names like McDonald's, Amazon.com, GM, Apple, Intel, and a host of others have long become significant members of pop culture vocabulary. They've also given consumers a point of reference when thinking about a company.
Many of us don't realize that companies often spend millions of dollars coming up with their names. They hire experts, conduct research, and test the market before making a decision.
In this tutorial we will show you a straightforward way to create new brand names. In this way, by understanding the basic ideas behind name generation, you might be able to avoid these excessive costs - and bring your company greater prosperity. GENERATE A SET OF ALTERNATIVES
The first step in generating a brand name is to identify a set of associations with the entity -- product, service, website - to be named. Associations are any impressions that current or potential customers may have from your offering (you can read more about this in our tutorial on branding). For instance, your video store may be convenient, have a large selection, and be family oriented.
Purchase today to read the full how-to article ...
This is just one of over 4000 marketing downloads, templates, guides, research reports, surveys, case studies and how-to articles INCLUDED with PRO Membership. Sign up today