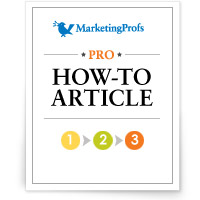 She's Waiting: Five Ways to Reach Women via Sustainable Business Practices
Sometimes the stars just align and consumer trends come together in a way that seems so natural. Consider, for instance, the women's market and sustainable business practices. If you've been struggling to pursue each as a separate initiative, take heart. In many ways, you will come to powerfully reach today's savviest women by taking steps toward sustainability—in what you make, how you make it, and how you then market it.
For women making purchasing decisions, many variables surrounding a product—beyond the basics of price/features—have long come into play. Women may perceive a brand to be unacceptable because they might perceive it has been slow on the environmentally responsible uptake, for example, or that its parent conglomerate's executives have been in the news once too often for questionable ethics.
On the other hand, women may be perfectly happy with a brand and then notice that it competitor is sponsoring a local run for a cancer fund... inspiring them to consider at least a trial switch.
Consumers "naturally" consider a new product/brand when some element catches their eye as different and they assess that the switching process will be mostly painless. When such a brand change might also make a consumer feel good or reflect a lifestyle with which they like to be identified—all the better.
Purchase today to read the full how-to article ...
This is just one of over 4000 marketing downloads, templates, guides, research reports, surveys, case studies and how-to articles INCLUDED with PRO Membership. Sign up today