e-Newsletters: Get Attention and Build Loyalty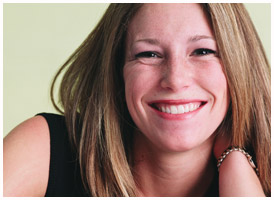 Presenter:

Nick Usborne

Broadcast:

Thu., Feb. 22, 2007, 12pm ET (9am PT)

Length:

90 minutes

Rating:
At a time when online marketers are so enthralled by "what's new," whether that be social network sites or online video, there is a danger that they may ignore one of the most powerful but misunderstood of all online marketing channels: e-newsletters.

Email newsletters have been part of the online landscape from the beginning, and in the hands of skilled marketers, make a very significant contribution not only to the immediate bottom line, but also to long-term customer value.

With a quality newsletter you can hold the attention of tens or hundreds of thousands of readers. Over time, you can build a level of trust and loyalty that no other channel can match.

During the course of this seminar you will be taken through each of the steps necessary to create a quality newsletter that will hold the long-term attention of your readers and deliver revenue.

While the examples offered will be B-to-C newsletters, most of what you will learn can also be applied to B-to-B newsletters.
Presenter

Nick Usborne is an online copywriter and site optimization expert with more than ten years of experience online. During a career spanning 25 years in the marketing industry—offline and then online—he has worked with dozens of major companies, including Citibank, Apple, Chrysler, Franklin Mint, TV Guide, Looksmart, MSN, The Getty Trust, Wells Fargo, Yahoo!, the US Navy, The New York Times and America Online.
Since 1996, he has been working exclusively on marketing online and is internationally recognized as a leading expert on the subject of writing for the Web. He is a widely read author and columnist, and the author of the critically acclaimed book, Net Words: Creating High-Impact Online Copy, published by McGraw-Hill.
In his spare time he writes and publishes Excess Voice and Freelance Writing Success and their accompanying newsletters, which are read by more than 14,000 online writers and copywriters.

Who Should Attend?
Executives, managers and writers who have responsibilities in the areas of email communications, customer loyalty and merchandising optimization.
e-Newsletter marketing is a multi-faceted discipline and delivers value in many areas. Essentially, if you are involved with the marketing of your company and its products or services, you should not ignore the potential of e-newsletters.
What Will You Learn?
Why there is so much value in publishing a quality newsletter
The secrets behind developing quality content
The importance of finding a unique voice
The best format to choose: text or HTML
The best length for your newsletter
The different delivery options and which is the best
The importance of e-newsletter tracking and analytics
How to grow your opt-in list
And how to take care of your list
Register Now!
You have two choices. You can pay as you go, buying single sessions that interest you. Or you can buy a PRO membership, and attend all our new PRO seminars and Take 10 webcasts over the next year, plus watch hundreds more from our library on-demand.
Questions?
Call our PRO Hotline: (866) 557-9625