Arm Your Sales Team with Collateral That B2B Prospects Really Want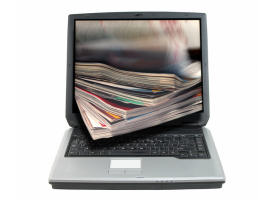 Presenter:

Jonathan Kranz

Broadcast:

Thu., July 19, 2007, 12pm ET (9am PT)

Length:

90 minutes

Rating:
"Just give us some brochures." Prospects might say they want them. Sales forces request them all the time. But they're expensive, time-consuming and worst of all, mostly ineffective. Too often they go in your prospect's "circular file." And your prospect remains outside your sales pipeline.
Fortunately, there's a better way—many better ways, in fact. In this 90-minute session, you'll discover simple, inexpensive tactics for turning your expertise into collateral prospects really want to read. Collateral that establishes your company's authority in its field. Collateral that builds credibility in your prospects' minds—and moves them closer to the actual sale.
Presenter

Jonathan Kranz is author of Writing Copy for Dummies, a book loaded with fool-proof instructions, practical advice, insider tips and professional secrets! He has written a huge stack of advertising, direct marketing, and public relations materials for consumer and B2B clients in financial services, banking, insurance, high-tech, healthcare, education, and other industries. His clients have won a number of honors, including the 2004 New England Direct Marketing Association's Awards for Creative Excellence "Best of Show" gold medal. Among his long list of B2B clients are: American Express, Cisco, Dell Computer, Intuit, Pitney Bowes, NCR, Groove Networks, Verizon and UA Trust. Jonathan has taught writing courses at Harvard University Extension School, Emerson College and Northeastern University.

Who Should Attend?
Anyone responsible for B2B marketing materials intended to reinforce their sales efforts. Whether you're a marketing director, product manager, VP of Marketing, copywriter or sales force leader, you'll pick up at least five practical ideas from this seminar that you can apply immediately!
What Will You Learn?
The secret alternative to unwanted, "coat closet" communications
A ridiculously easy way to uncover your hidden expertise
A step-by-step process for packaging your best ideas in a reader-friendly format
How to encourage readers to engage your business and take the next step
How to create materials for the entire sales pipeline, not just the lead
How to create credible case studies in three simple steps
A "numbers" trick for writing articles that works every time
A recycling strategy that delivers value over and over again
Register Now!
You have two choices. You can pay as you go, buying single sessions that interest you. Or you can buy a PRO membership, and attend all our new PRO seminars and Take 10 webcasts over the next year, plus watch hundreds more from our library on-demand.
Questions?
Call our PRO Hotline: (866) 557-9625