How to Develop a B2B Lead Nurturing Program that Really Works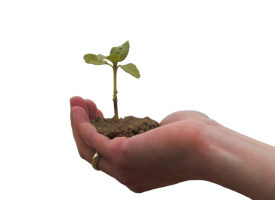 Presenter:

Brian Carroll

Broadcast:

Thu., Dec 20, 2007, 12pm ET (9am PT)

Length:

90 minutes

Rating:
If you are like most B2B marketers, lead generation is at the top of your priority list. But as you may already know, generating tons of leads doesn't guarantee more sales will follow.
Startling as it may seem, research shows that longer-term leads, often lost, ignored or discarded by salespeople, represent a majority of your future sales.
The secret to successful lead generation and B2B marketing today is the process of lead nurturing, which converts more leads into sales opportunities by adding critical human touch.
In this presentation, Brian Carroll, CEO of InTouch and author of the popular book, Lead Generation for the Complex Sale (McGraw-Hill 2006) will share how you can develop a lead nurturing program that really works. This action-oriented session will provide tips and best practices that you can use immediately.
Presenter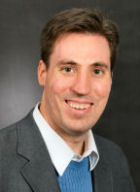 Brian Carroll is CEO of InTouch Inc., one of the first companies to provide lead generation solutions for the complex sale and recognized by Inc. magazine as one of America's fastest growing companies.
Brian is a recognized leader in lead generation and author of the popular book, Lead Generation for the Complex Sale (www.leadgenerationbook.com). From its debut, it has been one of the top 100 sales and marketing books and has been recommended as one of the best marketing titles published in the past year by the Wall Street Journal, Target Marketing Magazine, BtoB Magazine and Software CEO.
Brian also speaks to 20,000 people a year on improving sales effectiveness and lead generation strategies. His acclaimed, B2B Lead Generation Blog (http://blog.startwithalead.com) has been named the Best B-to-B Marketing Blog for the past three years by MarketingSherpa and is read by thousands each week.

Who Should Attend?
CMOs, CSOs, VPs of Marketing, VPs of Sales, Marketing Operations, Business Development, Directors of Marketing, Directors of Sales, Sales Managers, Marketing Managers, and Strategic or Global Account Sellers.
What Will You Learn?
Develop a multi-modal lead nurturing process that really works
Become the "go to company" with the human touch
Cultivate relationships as a trusted advisors
Reengage lost leads and opportunities
Overcome the most common nurturing mistakes
Filter relevant content for your prospects and clients
Leverage other people's knowledge and build a content library for nurturing
Sell more by sharing your expertise
Use the halo effect to improve your reputation
Nurture clients and prospects with quality content
Generate more referrals
Register Now!
You have two choices. You can pay as you go, buying single sessions that interest you. Or you can buy a PRO membership, and attend all our new PRO seminars and Take 10 webcasts over the next year, plus watch hundreds more from our library on-demand.
Questions?
Call our PRO Hotline: (866) 557-9625