How to Make Marketing Indispensable to Sales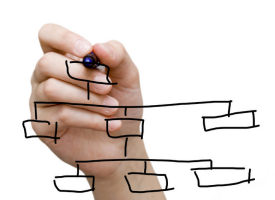 Presenter:

Michael Nick

Broadcast:

Thu., Feb 07, 2008, 12pm ET (9am PT)

Length:

90 minutes

Rating:
If salespeople are going to succeed in today's market, they desperately need your help. Unfortunately, most marketers are focused on the wrong message, which they then use to develop unusable collateral that ends up in the wastebasket.
If you're ready to become invaluable to the sales organization, it's time to learn how to create the right tools with killer value propositions. In this session, Michael Nick provides a step-by-step methodology to build the Value Matrix, a customer-centric foundational sales tool. Plus, he shows you how to leverage the Value matrix to create four additional must-have sales tools to speed up sales cycles and increase seller productivity.
Get your reps out there doing what they do best, and they'll love you. We guarantee it!
Presenter

Michael Nick is president and founder of ROI4Sales, Inc. and author of ROI Selling (Dearborn 2004), Why Johnny canít sell (Kaplan 2006) and How to Create the Perfect ROI (eBook). He is a nationally recognized expert in value estimation and ROI and conducts several public workshops and seminars throughout the year. Michael has published a research paper on selling to financial services markets, and several white papers on ROI including ROI in your sales process, ROI after the sale (360 Degree ROI), The ROI on ROI, and a paper sponsored by Microsoft Dynamics that became the most downloaded white paper in Microsoft history, (over 20,000 downloads) and title of his book, ďWhy Johnny Canít Sell.Ē
Michaelís work has been written about and published in national publications including Software CEO, Software Success, Sales Recruits.com, Sales and Marketing Management Magazine, Selling Power (Feature), and The SalesAdvantage. His nationally acclaimed book ROI Selling received rave reviews and has been translated into several forms of Chinese, and Russian. As a member of the National Speakers Association, he is a featured speaker at major industry events including Software Business, Marketing Executive Networking Group (MENG), Software University, Chicago Software Association, Software Success Selling series, Selling Across America, Sales Rep Radio, NetBriefings, Progressive Business, and a frequent guest on several public SPI sales seminar workshops.
His expertise has extended internationally with companies like Oracle, Great Plains, Hewlett Packard, AutoDesk, MacGregor, Rockwell Automation, GEAC, CheckFree Corporation, Comdata, TSYS, NextGen and S1 Corporation and has tenís of thousands of sales people worldwide using ROI Selling techniques from ROI4Sales, Inc.

Who Should Attend?
This seminar is for you if you are responsible for the success of a product, service or solution, or for the marketing programs and sales training.
The primary focus of this seminar is B2B companies involved in lengthy sales process with multiple buying influences.
What Will You Learn?
We will cover the role marketing
must
play in this process. You will learn how to:
Build a credible Value Matrix
Leverage the Value Matrix to identify most likely prospects
Create a diagnostic Questioning tool that drive sales results
Develop a Value Estimation tool to project the value of change
Build a 360 Degree Feedback Loop tool to ensure ongoing sales success
Integrate ROI Selling into the entire sales process
Register Now!
You have two choices. You can pay as you go, buying single sessions that interest you. Or you can buy a PRO membership, and attend all our new PRO seminars and Take 10 webcasts over the next year, plus watch hundreds more from our library on-demand.
Questions?
Call our PRO Hotline: (866) 557-9625