Email Customization: Getting Personal to Deepen Relationships, Generate Additional Sales, and More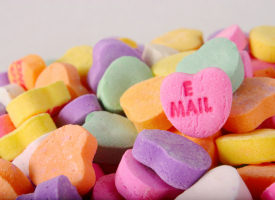 Presenter:

Regina Brady

Broadcast:

Thu., May 22, 2008, 12pm ET (9am PT)

Length:

90 minutes

Rating:
Throughout 2007, marketers and industry experts alike have been extremely vocal about the strength and reach of email marketing. And with good reason; the DMA reported an average ROI of $48.29 for every dollar spent on email.
But for results like this, marketers must take a consumer-centric approach. Blasting emails and pushing irrelevant content is no longer acceptable, and in fact, it can damage your reputation and often result in deliverability problems. Profitable email marketing, alternatively, hinges on the unique one-on-one relationship you build with each prospect and customer.
Why are so few email campaigns aimed at precisely segmented lists? Usually it's because as a marketer, it seems it's all you can do just to get ONE message out. Not to worry—there are some simple but effective personalization techniques that can be used to make any mailing feel more targeted to the individual.
Dynamic personalization and triggered messaging are two terrific tools that create a real-time dialog with customers based on what they do on your site or how they interact with your emails. The beauty of triggered email marketing is that it is automated. You create the "rules," and when the condition occurs, the appropriate email is automatically sent.
With smarter email marketing tactics, marketers—both B2B and B2C—will find greater success with acquisition and retention programs. In this 90-minute seminar, you'll see examples of successful email customization and learn how you can apply similar strategies to reduce work and increase ROI.
Presenter
Regina Brady is on the forefront of today's phenomenally profitable interactive marketing field. A frequent spokesperson for the power of email marketing, Reggie is President of her own e-marketing and direct marketing consultancy, Reggie Brady Marketing Solutions.

Who Should Attend?
Attendees should include marketers who are somewhat familiar with segmentation and email marketing. This session will provide examples and case studies of successful programs.
Although most of the examples include retail commerce, most of the principles can be applied equally well to B2B marketing.
What Will You Learn?
When personalization makes sense
Segmentation—six types and ideas you can put to use now
How to get started with triggered messaging
Five types of triggers—and which work best
How abandoned shopping cart emails are a great way to recapture revenue
Register Now!
You have two choices. You can pay as you go, buying single sessions that interest you. Or you can buy a PRO membership, and attend all our new PRO seminars and Take 10 webcasts over the next year, plus watch hundreds more from our library on-demand.
Questions?
Call our PRO Hotline: (866) 557-9625