Twitter Power: How to Dominate Your Market One Tweet at a Time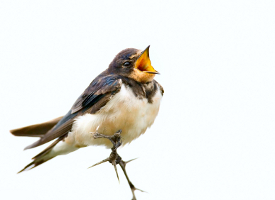 Presenter:

Joel Comm

Broadcast:

Thu., Jul. 2, 2009, 12pm ET (9am PT)

Length:

90 minutes

Rating:
You can't turn on the television, read a newspaper or surf the web without hearing about the latest movie star, politician or musician using Twitter. Millions of people are turning to Twitter to follow their exploits and get closer to their favorite performers. But what about businesses who wish to leverage the power of social media to grow their bottom line? Is Twitter a viable channel for accomplishing this goal? The answer is a definitive YES!
Author Joel Comm will reveal how small, medium and large businesses can use Twitter to build relationships, enhance their brand and make more money. As author of the new best-seller Twitter Power, Joel is singularly qualified to share his strategies and techniques for using Twitter for business.
Joel will hold nothing back in this seminar. You'll gain new perspective on the importance of using social media as he shares why Twitter is so powerful. You'll discover the successful AND unsuccessful ways businesses can use Twitter with real-life case studies. You'll also learn which tools and third-party sites are indispensible for getting a leg up on your competition.
Businesses that embrace Twitter now have a distinct advantage over their competition. We'll prepare you to take massive leaps forward in your business!
Presenter

Joel Comm is an Internet entrepreneur who has been online for over 20 years. In 1995, Joel launched WorldVillage.com, a family-friendly portal to the Web which enjoys thousands of visitors each day. Joel is the co-creator of ClassicGames.com, which was acquired by Yahoo! in 1997, and now goes by the name Yahoo! Games. Since then, Joel's company, InfoMedia, Inc., has launched dozens of Web sites which offer online shopping, free stuff, website reviews and more.
Joel is the author of many popular books, including the New York Times Best-Seller, The AdSense Code. He is the Host and Exeutive Producer of "The Next Internet Millionaire," a Web-based reality show presented with an honorary Webby Award. Joel is one of the world's leading social media experts, currently in high-demand with the release of his best-seller, Twitter Power: How to Dominate Your Market One Tweet at a Time.
Based in Loveland, Colorado, Joel's company employs thirty incredibly talented people responsible for helping Joel create quality products, services and sites designed to help others grow their online business. He regularly makes appearances at Internet marketing conferences and seminars.
Who Should Attend?
Twitter is one of the most relevant sites on the Web today. Due to its offline functionality on cell phones, Twitter is just as relevant off the Web. And due to its rapidly growing status and its ability to touch people around the world, this online seminar is for absolutely anyone seeking to grow their business.

Who Should Attend: Whether you manage your own home-based business or are an employee of a larger company, you will not want to miss this session.
What Will You Learn?
A fresh perspective on Twitter that will revolutionize your entire approach to the site
The biggest "what not to do's" for using Twitter
Which kinds of tweets get the greatest response
How to build a winning Twitter strategy that isn't contrived or canned
Which tools and sites can multiply the effectiveness of your Twitter usage
Register Now!
You have two choices. You can pay as you go, buying single sessions that interest you. Or you can buy a PRO membership, and attend all our new PRO seminars and Take 10 webcasts over the next year, plus watch hundreds more from our library on-demand.
Questions?
Call our PRO Hotline: (866) 557-9625