Getting Buy-in with Social Media Measurement: Don't Sweat the Small Stuff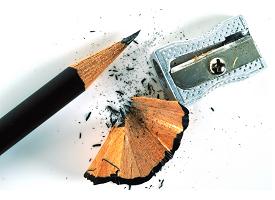 Presenter:

Beth Harte

Broadcast:

Thu., Aug. 20, 2009, 12pm ET (9am PT)

Length:

90 minutes

Rating:
No doubt social media is buzzing around a lot of marketers' heads these days, but diving in without a solid, measurable plan could leave you and your management team with quite a headache.
While most social media tools are free, that doesn't mean your time to use them and engage with customers is. You need to ask yourself a few questions: What's the return on investing my company's time, people and resources? And what's my goal and objectives for engaging in social media? If you don't have the answers to these questions, how can you expect a green light from your management team?
Whether you are already implementing social media or you're new to the game, a plan will help you zero in on your goal and objectives. Once you have those two challenges nailed down, the strategies and tactics fall right into place keeping you from wasting time and resources on social media tools that might not be appropriate.
Benchmarking before you kick off your plan will give you the ability to see where you were compared to where you end up and how effective (or not) your goal and objectives were. Continuous benchmarking allows for flexibility and targeted planning.





BONUS FOR PRO MEMBERS: You will also have access to our newest case study collection on Social Media ROI Success Stories!
Presenter
Beth Harte is a marketer, blogger, speaker, communicator, thinker, connector (people & dots), and MarketingProfs' Community Manager. Beth's job is to listen, engage, and connect members and fans with each other and MarketingProfs.
Want to connect? Have a question? Need something? Want to share some love? Just reach out! bethh [at] marketingprofs [dot] com, Twitter, Facebook, and LinkedIn.
Beth also blogs at The Harte of Marketing where she shares opinions & observations… hers and those that she's picked up from some of the best marketers, communicators and social media leaders in the world. Beth is also a speaker and an adjunct communications professor at Immaculata University in PA where she teaches communications, public relations and social media.
Beth also digs history, the arts, culture, books (historical fiction & business), politics, travel, beer, and cowgirl boots.
Who Should Attend?
Product marketing, marketing communication, and marketing strategy professionals who are seeking best practices for using Web 2.0 in their marketing plans.
What Will You Learn?
Why you need a measurable social media plan
How to determine what the "R" and the "I" are in ROI
How to benchmark before you plan
The components of a successful and measurable social media plan
How to write solid, measurable objectives
Strategies versus tactics and why you need them for each objective
Tools available for measuring social media
Ways to measure the effectiveness of your plan
How to make management happy
Social Media Summer Series
Register Now!
You have two choices. You can pay as you go, buying single sessions that interest you. Or you can buy a PRO membership, and attend all our new PRO seminars and Take 10 webcasts over the next year, plus watch hundreds more from our library on-demand.
Questions?
Call our PRO Hotline: (866) 557-9625