Create Once, Deliver Twice: Spreading Content Across Social Networks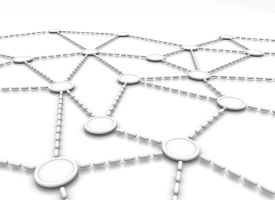 Presenter:

C.C. Chapman

Broadcast:

Thu., Sepr 03, 2009, 12pm ET (9am PT)

Length:

90 minutes

Rating:
Most companies under-leverage the content they produce. They produce stuff — but then have no idea how/what to do with it after (say) putting it in a newsletter.
There are plenty of creative ways and technical widgets to create content once and repurpose it by sharing it through multiple distribution points and in different formats. In this seminar, we will talk about ways to integrate the content you create across multiple channels to maximize the reach. We'll discuss how to think strategically early on in the planning process to insure you have all the bases covered for success. This seminar will include examples of video, audio, social networks and mobile platforms.
Presenter

C.C. Chapman has been called everything from a new media maven, a podcasting pioneer and even a grounded futurist. He prefers to call himself a passionate member of the new media playground who enjoys helping build the communities and connecting everyone in it. In 2007 he launched The Advance Guard, a new media consultancy that creates radical marketing programs using emerging technology and community platforms. Their clients include American Eagle Outfitters, Coca-Cola, HBO, Verizon FiOS, Warner Bros and St. Martin's Press. Based in metro-west Boston and a graduate of Bentley University, C.C. gets the most pleasure out of spending time with his family and friends. He is extremely active in the blogosphere and podosphere communities and is considered an influencer and connector by most. You can listen to his thoughts at ManagingTheGray.com or read his personal and professional ramblings at CC-Chapman.com.

Who Should Attend?
Product marketing, marketing communication, and marketing strategy professionals who are seeking best practices for using Web 2.0 in their marketing plans.
What Will You Learn?
Different content options including video, audio and photography.
How to use social networks to your biggest advantage.
What's necessary to build a community that will help you spread your message.
Budget considerations and why "doing it on the cheap" is not always the right choice.
Social Media Summer Series
Register Now!
You have two choices. You can pay as you go, buying single sessions that interest you. Or you can buy a PRO membership, and attend all our new PRO seminars and Take 10 webcasts over the next year, plus watch hundreds more from our library on-demand.
Questions?
Call our PRO Hotline: (866) 557-9625