Social Media in the B2B Universe: What's Working Now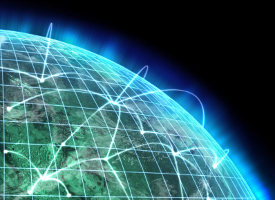 Presenter:

Sandy Carter

Moderator:

Beth Harte

Broadcast:

Wed., Sep. 23, 2009, 12pm ET (9am PT)

Length:

90 minutes

Rating:
When marketing with social media, what sets you apart is how effectively you use the technology to complement and enhance your marketing activities to drive greater results. Using her experiences at IBM, with customers, and with industry leaders, Sandy Carter will walk through the ways Social Media is being used in B2B.
The discussion will be around leveraging the new Web 2.0 tools in an organized fashion and getting your organization up to speed on the case studies and education to add into the mix.
Presenter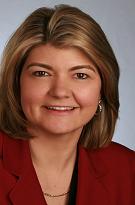 Sandy Carter is Vice President, Software Group Channels. In this role, she is responsible for worldwide cross-company sales and marketing for the business partner channel for IBM Software Group. This business is one of the three major growth engines for the Software Group business, covering over 5,000 High Value partners, and where IBM invests $2.5 billion in channel programs. The business partner program at IBM has won awards from VAR Business 2008, CRN Channel Champions, Xchange Excellence, and Forrester ISV Partner Program. Recently, CRN named Ms. Carter as one of the top 100 women in channels.

Prior to her current position, Sandy was VP, SOA, BPM and WebSphere Strategy, Channels and Marketing. Under her leadership, IBM's service oriented architecture (SOA) marketing efforts resulted in 70 percent market share for SOA. In addition, IBM WebSphere® became a market leader and has received more than 34 industry awards. Fast Company named Ms. Carter one of the most influential women in technology.
Ms. Carter is the best selling author of two books, "The New Language of Business: SOA & Web 2.0", which won the Platinum MarCom Award in 2008, and "The New Language of Marketing 2.0: Social Media", which won the Silver MarketingSherpa award in 2009. She is an avid social media evangelist leading an award winning marketing team to over 24 awards, and is one of the top Bloggers and Twitter-ers in IBM. Sandy received a MarCom award for her blogger and Twitter communities.
She is on the board of the Forrester CMO Council, WITI (Women in Technology International) Executive Advisory Council, and the Corporate Board of the International Child Art Foundation. She also serves as a Board Member of the Grace Hopper Industry Advisory Committee. She is an active member of the Marketing Focus Advisory Council; the Chief Marketing Officer (CMO) Inner Circle, the American Management Association (AMA), and the Society of Women Engineers (SWE). She was honored in 2008, and previously in 2005, with the AIT United Nations Member of the Year award for helping developing countries in the area of technology. Ms. Carter is the Lead IBM Partnership Executive at Duke University, and is listed in Madison's Who's Who.
Who Should Attend?
Product marketing, marketing communication, and marketing strategy professionals who are seeking best practices for using Web 2.0 in their marketing plans.  All examples will be B2B-focused.
What Will You Learn?
How to set your social media goals
What is a social media council and why it is important
The right training and education for your teams
How to start your social media exploration with basic listening
Social Media Summer Series
Register Now!
You have two choices. You can pay as you go, buying single sessions that interest you. Or you can buy a PRO membership, and attend all our new PRO seminars and Take 10 webcasts over the next year, plus watch hundreds more from our library on-demand.
Questions?
Call our PRO Hotline: (866) 557-9625