The Anatomy of Buzz: Real Life Marketing Lessons, with Emanuel Rosen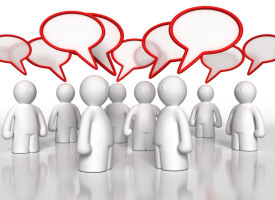 Presenter:

Emanuel Rosen

Broadcast:

Thu., Nov. 5, 2009, 12pm ET (9am PT)

Length:

90 minutes

Rating:
Do you have a great product? Do you provide superb customer experience? Then you are already getting some buzz. But how do you get customers to buzz about your brand even more? How do you encourage more people to talk more often about your product? In this seminar, Emanuel Rosen discusses the main strategies for stimulating talk about your brand.
Drawing on his own experience in high tech as well as on interviews with marketing executives, and on recent research in the field, Rosen discusses the steps companies take to turn satisfied customers into active advocates.
Presenter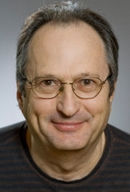 Emanuel Rosen is the author of the national bestseller "The Anatomy of Buzz" (Doubleday, 2000) and "The Anatomy of Buzz Revisited" (Doubleday, 2009). Prior to writing these books, he was VP of Marketing at Niles Software where he was responsible for launching and marketing the company's flagship product EndNote which spread to a large extent by word of mouth. It was during this time that Rosen became interested in buzz and especially in how it can be accelerated.
He started his career as a copywriter in Israel. For his work in advertising he won the Bronze Lion from the Cannes International Advertising Festival, as well as several national awards including two gold medals. He holds an MBA from the University of San Francisco and lives in Menlo Park, California. The Anatomy of Buzz "has managed to generate quite a bit of buzz itself" as BusinessWeek Online noted. The book hit The Wall Street Journal's business best-seller list and is now available in twelve languages.
Who Should Attend?
If you want to get the public's attention and keep it piqued, we've assembled the experts to show you how.
What Will You Learn?
Why you need to stimulate buzz even if you have an amazing product
Ten strategies for stimulating customers to spread the word
Common misconceptions about word of mouth and social media
The most important and relevant research in the field.
Five things you can do today to get started
Grapevine Marketing Series
Register Now!
You have two choices. You can pay as you go, buying single sessions that interest you. Or you can buy a PRO membership, and attend all our new PRO seminars and Take 10 webcasts over the next year, plus watch hundreds more from our library on-demand.
Questions?
Call our PRO Hotline: (866) 557-9625