Leading Them by the Nose: How Web Visitors Follow the Scent of Information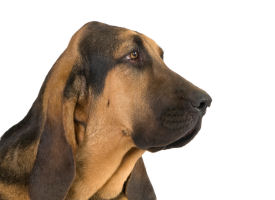 Presenter:

Jared Spool

Broadcast:

Thu., Mar. 4, 2010, 12pm ET (9am PT)

Length:

90 minutes

Rating:
Does your site effectively pull users to the content they seek? Are your users confident they're on the right track when looking for information on your website?
In this seminar we're bringing you groundbreaking research on Information Scent from the bright team at User Interface Engineering. The findings from this research provide you with crucial tips for getting users to the content they want on your website.
One of the biggest secrets of successful websites is that they Design for Scent. The users coming to your site all have one thing in common: their animal instinct. When a user wants to find content, they are on the hunt. Just like a hound, they'll be most successful when they pick up a strong scent.
User Interface Engineering's research reveals that users know when they are on the right track to finding the content they want—they follow the Scent of Information. With the right scent, users confidently work their way through websites to find what they need. If you don't know how the scent of information affects your users, chances are your site prevents them from finding your most important content. By understanding how users pick up and keep the scent, you can design a more usable website.
Presenter

Jared Spool founded User Interface Engineering in 1988, and has built the company into a leading research, training, and consulting firm specializing in usability and experience design. He worked in the field of usability and design since 1978, before the term "usability" was ever associated with computers.

Jared works with the research teams at the company, helps clients understand how to solve their design problems, explains to reporters and industry analysts what the current state of design is all about, and speaks at more than 20 conferences every year. He is also the conference chair and keynote speaker at the annual User Interface Conference, on the faculty of Tufts University's Gordon Institute, and manages to squeeze in a fair amount of writing time.
Who Should Attend?
Key people on your Web team should attend this seminar — copywriters, information architects, marketing communications wonks, interface designers, and anyone else who will be adding content to your website.
What Will You Learn?
An Introduction to Scent. We start with an example of what scent looks like when it works. You'll see how a user successfully works their way straight to their desired content, hidden deep within Hewlett-Packard's website.
Design Factors that Block Scent. We'll then walk through some of the most common ways designers block scent on websites: iceberg syndrome, camouflaged links, banner blindness, links that lie, missing words, and misplaced links. You'll see examples of both good and bad trigger words from a variety of sites, such as the websites for the Boston Globe and the Discovery Channel
The Problem with Navigation Panels. You'll see the problems we frequently find with navigation panels and global navigation. We'll show you some classic problems from Amazon.com, Fidelity.com, and other sites as they try, unsuccessfully, to help users move toward their targets.
Longer is Better. What is the optimal length of a link? How long should your pages be? Looking at the data we've collected in thousands of clickstreams, you'll see exactly how long your links and pages should be, including insightful examples from CNN and Sprint.com.
The Scent of Graphics. Our research has identified and classified three types of graphics: navigation graphics, content graphics, and decorative graphics.
Webstorm Seminar Series
| | |
| --- | --- |
| This is the sixth topic in our Webstorm Seminar Series, a perfect storm of seminars to help you supercharge your website. PRO members have access to this series and all our other seminars! | |
Register Now!
You have two choices. You can pay as you go, buying single sessions that interest you. Or you can buy a PRO membership, and attend all our new PRO seminars and Take 10 webcasts over the next year, plus watch hundreds more from our library on-demand.
Questions?
Call our PRO Hotline: (866) 557-9625