CFO vs. CMO Smackdown: How to Win the Budget Battles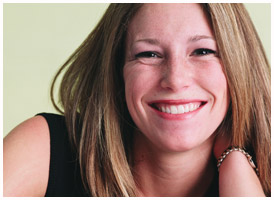 Presenter:

Guy Powell

Moderator:

Roy Young

Broadcast:

Thu., Aug. 4, 2005, 12pm ET (9am PT)

Length:

90 minutes

Rating:
Why is it easy to speak the language of your external customers, but when you speak to your CFO and CEO, you don't even think of using their lingo? This 90-minute online seminar will teach you how to monetize your conversation with the CFO and CEO so that you can prove your case, win and expand your budgets, and deliver real business impact.

Two in-depth case studies will be presented. First, a major brewer optimizes their marketing spend at the local level, and, as a result, gets approval from the CFO for increased marketing spend. Second, a beverage provider finds out that their marketing was working but their channel partnership was broken. They were able to show the CEO how to renegotiate their contracts so that they could regain profitability and a win-win for themselves and their channel partner.

Preview the slides for this seminar

Presenter

Guy Powell is recognized internationally as an expert on Return on Marketing Investment. He has consulted with Fortune 1000 companies to help them drive more revenue at lower cost and risk.

He is author of Return on Marketing Investment: Demand More From Your Marketing and Sales Investments and is writing a second book to help marketers and business executives turn their marketing departments into a strategic advantage.
Who Should Attend?
Marketing professionals at all levels in consumer industries and large B2B companies who are responsible for planning and managing marketing campaigns to drive incremental revenue for their companies.
What Will You Learn?
A 3-step planning process to take your marketing metrics to the next level:
Benchmark your current metrics infrastructure
Build a framework for developing short term and long term measurement improvement goals
Plan a process to deliver continuous improvement as you achieve your goals
You will also learn:
The 10 Principles of ROMI (Return on Marketing Investment) to put your plans into a language that the CFO and CEO can understand
A results-oriented marketing budget to beat the usual "5% less than last year" or "7% of sales" budget mentality of the CFO
A detailed model of your marketingplace using all the 4-Ps (Product, Price, Place and Promotion) to make your integrated marketing plans fly
A data acquisition plan to give you immediate benefit now and increasing benefit over time.
Register Now!
You have two choices. You can pay as you go, buying single sessions that interest you. Or you can buy a PRO membership, and attend all our new PRO seminars and Take 10 webcasts over the next year, plus watch hundreds more from our library on-demand.
Questions?
Call our PRO Hotline: (866) 557-9625