12 Creative Campaigns Up Close: Analyzing Direct Marketing Communications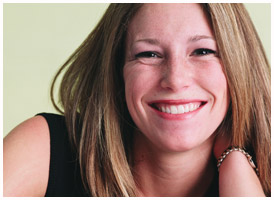 Presenter:

Ruth Stevens

Moderator:

Roy Young

Broadcast:

Thu., Jul. 6, 2006, 12pm ET (9am PT)

Length:

90 minutes

Rating:
Are you wondering what makes great direct response creative get results? What kind of copy works best? Headlines that compel readers to keep reading? What are the most effective design elements to drive response? How to craft the most impactful communications for business and consumer audiences?

If so, don't miss this new Creative Clinic for Direct Marketers. In this 90 minute virtual seminar, our direct marketing expert, Ruth P. Stevens, will analyze and comment on a dozen marketing campaigns submitted by Marketing Profs Premium Plus members. Campaigns include direct mail letters, postcards and dimensional mail, email (solo email and electronic newsletters), in industry categories such as publishing, real estate, travel, education, packaged goods and industrial products.

Ruth will show you the samples, discuss the campaign strategy and background, and then analyze the campaigns effectiveness in terms of copy and design. As a result, you will have a complete picture of what worked, what didn't, and why.
Presenter

Ruth Stevens is author of Trade Show and Event Marketing: Plan, Promote and Profit, published in 2004 and The DMA Lead Generation Handbook, with a second edition published in 2005.

Ruth consults on customer acquisition and retention for both consumer and business-to-business clients. She began her direct marketing career in 1986 at Time Warner, where she spent seven years in marketing, new business development, and general management at Book-of-the-Month Club and Time-Life Books. She then went to Ziff-Davis as Vice President of Marketing for Computer Library, the electronic publishing division. From 1996, she spent three years in direct marketing management at IBM, and then worked in senior marketing positions at two Internet startup companies in New York City before starting her consulting company in 2000.
Crain's BtoB magazine named Ruth one of the 100 Most Influential People in Business Marketing in 2002. She teaches marketing to graduate students at Columbia Business School. She has studied marketing management at Harvard Business School and holds an MBA from Columbia University.
Who Should Attend?
Marketing professionals who use direct marketing communications strategies now or who may consider using them in the future.

What Will You Learn?
The fundamental principles of direct marketing creative strategy.
The essential "rules" of consumer response that have emerged from decades of testing.
Secrets for winning headlines, body copy and letter formats.
New rules for migrating the direct marketing message from letters to email: what principles still hold, and what have changed in an electronic format.
What works and what doesn't from a dozen current campaigns, and insight into where they are successful, and where they still need work.
The mistakes direct marketers are most likely to make with their designs, and how to avoid them.
The lessons from these campaigns and how to apply them immediately to your own campaigns.
Register Now!
You have two choices. You can pay as you go, buying single sessions that interest you. Or you can buy a PRO membership, and attend all our new PRO seminars and Take 10 webcasts over the next year, plus watch hundreds more from our library on-demand.
Questions?
Call our PRO Hotline: (866) 557-9625