Evaluating Marketing Mix Tradeoffs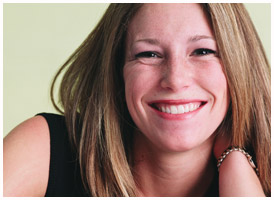 Presenters:

Andrew Pierce, Chris Gibson

Moderator:

Roy Young

Broadcast:

Thu., Oct. 5, 2006, 12pm ET (9am PT)

Length:

90 minutes

Rating:
Which is more effective in driving revenue growth: introducing new products, adjusting price, adding new sales approaches, and/or investing in marketing communications? This was the question facing United Healthcare (UHC), the #2 national healthcare insurer. In a more consumer-directed healthcare market, UHC wants to build a strong national brand, and believes all elements of the marketing mix are critical to driving new membership and retaining existing members. A series of acquisitions and new leadership provided the opportunity to identify how UHC should utilize marketing to drive membership growth.

In this fascinating case study, you'll hear how marketing strategists from Prophet helped United Healthcare achieve its goals. First, Prophet worked closely with UHC to assess the effectiveness of past marketing communications efforts using structural equation modeling -- looking for a link between spending on brand building, brand awareness, and member enrollment. Second, they used a test-and-control approach to assess the impact on membership of all elements of the marketing mix.

Along with a senior partner from Prophet, the CMO of United Healthcare will share her experience implementing these strategies (and the results) in this virtual seminar.
Presenters
Andrew Pierce is Senior Partner of Prophet, a leading brand management consultancy, based in the New York office. With over 20 years experience in brand and marketing strategy consulting, he has worked across a variety of industries, including financial services, automotive, CPG, consumer services, and retail, with senior management teams at American Express, General Motors, Hewlett Packard, Fidelity Investments and McDonalds among others. He has been instrumental in improving marketing performance, developing more effective brand and marketing organizations, and creating powerful global brand portfolios.

Chris Gibson is the Chief Marketing Officer for UnitedHealthcare, the largest division of UnitedHealth Group, a Fortune 50 company. UnitedHealthcare delivers access to high quality, affordable health care solutions to employers and consumers. Chris sets market strategy and oversees a wide range of "go to market" functions – including brand management, competitive intelligence, national and regional marketing, communications, sales training and channel performance.

Prior to joining UnitedHealthcare Chris served as a Vice President of Marketing for Qwest/U S West before becoming Vice President of Marketing and Strategy for Gateway Computer's Business division and then Vice President of Marketing for Kinko's.
Who Should Attend?
Marketing professionals at all levels in all industries.

What Will You Learn?
Methods for conducting historical analysis to assess advertising effectiveness
Ways to create test-and-learn experiments for all elements of the marketing mix
How brand building plays a role throughout all marketing processes
Reliable approaches for ongoing measurement
Register Now!
You have two choices. You can pay as you go, buying single sessions that interest you. Or you can buy a PRO membership, and attend all our new PRO seminars and Take 10 webcasts over the next year, plus watch hundreds more from our library on-demand.
Questions?
Call our PRO Hotline: (866) 557-9625