Killer Web Content: Make the sale. Deliver the service. Build the brand.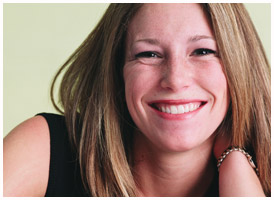 Presenter:

Gerry McGovern

Moderator:

Shelley Ryan

Broadcast:

Wed., Dec. 6, 2006, 12pm ET (9am PT)

Length:

90 minutes

Rating:
On the Web, if youíre not read, youíre dead. In this seminar, Gerry McGovern helps you sell more products and deliver better services by publishing high quality, customer-centric content. From travel companies to software companies, from universities to governments, quality web content makes the sale, delivers the service and builds the brand.

In the last fifteen years, there has been a revolution in publishing within organizations. Email, the Web, texting, and blogging all reflect a trend where management and business is becoming more content-driven. However, most organizations donít have professional processes and strategies to get the best out of their content. "Killer Web Content" will help put such strategies and processes in place.

Research indicates that 90 percent of people visit less than 10 percent of content on typical websites. This 10 percent is the killer web content, and this seminar will help you create this content so that your website will be a success.

Special Bonus: Participants in this seminar will be able to download the first chapter of Gerry's new Killer Web Content book.
Presenter

Gerry McGovern has spoken in over 30 countries on web content, and has published four books on the subject including his newest, Killer Web Content. Involved with the Web since the early Nineties, Gerry is regarded by many as the leading international expert on helping organizations deliver value with their web content. His clients include HSBC, Novartis, U.S. State Department, Microsoft, and University of California, San Diego.

Who Should Attend?
Marketing professionals at all levels in all industries responsible for their organization's web site.

What Will You Learn?
The Six Cís of killer web content (Care, Compelling, Clear, Complete, Concise, and Correct).
Tips to help you write the best possible headings and summaries.
Techniques that will help your website become more customer-centric, including the Long Neck, a very small set of content that drives huge customer demand and interest.
The three most important things you need to do in order to get into that vital first page of search results.
Register Now!
You have two choices. You can pay as you go, buying single sessions that interest you. Or you can buy a PRO membership, and attend all our new PRO seminars and Take 10 webcasts over the next year, plus watch hundreds more from our library on-demand.
Questions?
Call our PRO Hotline: (866) 557-9625