More Profitable B2B Marketing: Manage Your Leaky Sales & Marketing Funnel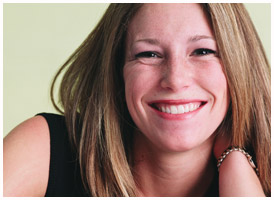 Presenters:

Hugh Macfarlane, Jim Lenskold

Moderator:

Roy Young

Broadcast:

Thu., Aug. 12, 2004, 3pm ET (12pm PT)

Length:

90 minutes

Rating:
The profitability of your marketing is significantly impacted by the path that customers take toward purchasing your products and services. To be effective, all B2B marketers must know how to:
Positively influence their customers' buying cycle;
Manage conversion rates at each stage of the integrated sales and marketing funnel -- from unaware prospects to profitable paying customers;
Evaluate marketing ROI and adjust future investments accordingly.
This virtual seminar will give B2B marketers the practical tools to increase marketing profitability in their organizations. Based on the MarketingProfs premium article series, "The Marketing Profitability Path: Mapping Your Journey," you will learn the details of how you can make the concepts work for your business. This educational presentation will show you how to gain the insight you need about the two most critical marketing dynamics of your own business: the funnel, or path customers take from lead generation through customer acquisition, and the return on your marketing investment. Armed with this understanding, you are on your way to drive marketing profitability.
Presenters

Hugh Macfarlane is founder and managing partner of MathMarketing, the Australian sales and marketing effectiveness company that advises AAPT, Aviva, AXA, Citibank, Colonial, Compaq, Computer Associates, GE, IBM, Optus, Oracle, Perpetual, Telstra, Zurich and others. He has now led over 150 marketing strategy projects for B2B businesses. Hugh's book, The Leaky Funnel, is packed with fresh, key arguments for a major change in the way businesses organize and manage their combined Sales and Marketing resources. Hugh's favorite topic and passion is the sales funnel - Macfarlane is "the funnel guy." His message to business is simple: Earn more customers by aligning Sales & Marketing to the way businesses buy.


Jim Lenskold is principal of Lenskold Group and author of Marketing ROI: The Path to Campaign, Customer and Corporate Profitability (McGraw-Hill, 2003). Jim helps marketers in all types of organizations to develop a proven path to accurately measure the efficiency and effectiveness of all marketing expenses – from targeted price reductions to direct marketing campaigns to revamped distribution channels – and to use that data to increase the bottom line return for their organizations. Jim is a former marketing executive with AT&T, where he developed strategies and implemented consumer marketing programs that helped the organization evolve from a telecommunications monopoly into a respected innovator and competitive marketing organization.

Who Should Attend?
Marketing professionals at all levels, particularly in B2B industries.
What Will You Learn?
Why profits leak from your funnel (and what you can do to capture more profits with the same marketing budget)
How to better manage integrated sales and marketing for increased profitability
How to strategically reduce (or accelerate) leakage from your funnel for better conversion rates
How to eliminate unprofitable sales and marketing tactics (without any reduced momentum)
Why the typical sales and marketing approach of 'ambushing' the customer is not good for you or the customer
Why marketing rhythm is a critical strategy to drive profitability
Register Now!
You have two choices. You can pay as you go, buying single sessions that interest you. Or you can buy a PRO membership, and attend all our new PRO seminars and Take 10 webcasts over the next year, plus watch hundreds more from our library on-demand.
Questions?
Call our PRO Hotline: (866) 557-9625