Hispanic Marketing Essentials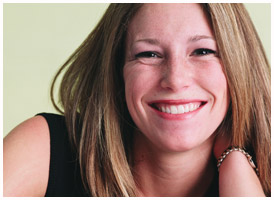 Presenter:

Blaire Borthayre

Moderator:

Roy Young

Broadcast:

Thu., Nov. 16, 2006, 12pm ET (9am PT)

Length:

90 minutes

Rating:
The Hispanic population surge in the United States has created both great potential and growing pains for many businesses. The economic potential is obvious for those who can effectively reach and serve a market consisting of over forty two million people. The growing pains have been felt by companies caught off guard by triple digit growth in some areas. The hurdles of unfamiliar cultural norms and a language barrier make it difficult to tap into this large consumer demographic.

Thus in spite of good intentions of businesses and willing Hispanic buyers, this market remains underserved in many places. Lack of Spanish speaking employees, confusion about the correct venues for advertising and poor translations for media campaigns are the most frequently cited reasons.

Targeting the Hispanic market often brings new cultural and legal challenges to your business. But the payoff for getting it right is quite lucrative... the operative phrase being "getting it right."

This virtual seminar will demystify the process and help you to avoid pitfalls that many companies encounter as they reach out to serve Hispanics.
Presenter

Blaire Borthayre , CEO of Hispanic Marketing Resources, is a second generation Mexican American who specializes in training companies about Hispanic marketing and recruitment. Blaire has written four Hispanic marketing books, the most recent is titled Recruiting Hispanics: How to be successful in hiring Spanish speakers. She has also volunteered for the past fifteen years as an advocate, interpreter and ESL instructor for Hispanic immigrants.

Who Should Attend?
This seminar covers a holistic approach that includes operations, marketing and human resources… so invite the whole team!
What Will You Learn?
Demographics: Are you being misled by statistics?
One size does not fit all: The Four Hispanic market segments
Cultural behaviors: How to lose the sale or gain a customer for life
Recruiting Hispanics: Value-driven and non-traditional methods
Public relations vs. Publicity: Building relationships in the Hispanic community
Translations: Get it done right the first time
Ideas and action plans to fit any size company or budget
Register Now!
You have two choices. You can pay as you go, buying single sessions that interest you. Or you can buy a PRO membership, and attend all our new PRO seminars and Take 10 webcasts over the next year, plus watch hundreds more from our library on-demand.
Questions?
Call our PRO Hotline: (866) 557-9625