Crash Course #2: How to Build and Manage Your Marketing Database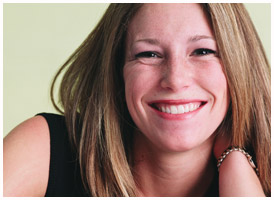 Presenter:

Pegg Nadler

Moderator:

Ruth Stevens

Broadcast:

Thu., Nov. 2, 2006, 12pm ET (9am PT)

Length:

90 minutes

Rating:
In today's highly competitive environment, the growing emphasis on targeted marketing programs has placed increased pressure on organizations to build or overhaul their database systems, ramp up their dependence on customer understanding and fine-tune their marketing messages to customers and prospects. For many marketers, questions abound as to what data to use, the differences in data, the best uses of data, the types of database systems, and current practices in database marketing.

How well is your company utilizing its information to drive business and gain customer share? Have you developed a "state of the art" system for customer knowledge? Is your company taking full advantage of what is now available to improve customer acquisition and retention?

In a few short years, the rapid advances in technology and data collection have transformed marketing. This seminar will give you clarity in the myriad world of data providers, database maintenance, data systems and database applications.
Presenter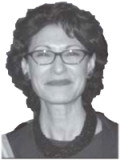 Pegg Nadler is a marketing consultant with twenty-five years experience leading direct marketing, database marketing and relationship marketing programs. She heads Pegg Nadler Associates, Inc., a database consulting company based in New York City. Her clients include AT&T, B'nai B'rith Youth Organization, Cooper Hewitt National Design Museum, Corporation for Public Broadcasting, Discovery Channel, Hachette Filipacchi Media, National Air and Space Museum, National Museum of American History, National Museum of Natural History, Public Broadcasting Service Interactive, Thirteen WNET and US News & World Reports.

Previously, Pegg managed database marketing department divisions at Consumers Union (publishers of Consumer Reports magazine), Phillips Publishing International, and the Smithsonian Institution. She headed marketing departments at Hadassah, Jindo Furs, The Fur Vault, Belvedere Press and Abrams Books.
Pegg teaches database marketing at New York University, Baruch College at the City University of New York and the Direct Marketing Association. She speaks regularly at database, direct marketing and nonprofit conferences. Pegg is the former Chair of the DMA Nonprofit Federation Advisory Council. She is a member of the Direct Marketing Association and has served on their Annual Planning Committee. In addition, she is a board member of Direct Marketing Club of New York and John Caples International Awards.
Who Should Attend?
Marketing professionals in B-to-B and B-to-C industries will benefit from this seminar.

What Will You Learn?
The different types of data sources—what they are, where to get them and how they vary
How to identify good sources for internal data—from across your entire organization
Data maintenance practices and schedules—what is involved in keeping data current
File structures and system platforms—why and when to use different DB structures
Internal or external databases—how to make the right decision for your organization
To define a roadmap for database marketing
Register Now!
You have two choices. You can pay as you go, buying single sessions that interest you. Or you can buy a PRO membership, and attend all our new PRO seminars and Take 10 webcasts over the next year, plus watch hundreds more from our library on-demand.
Questions?
Call our PRO Hotline: (866) 557-9625