Crash Course #3: How to Craft a Compelling Direct Marketing Offer and Call-to-Action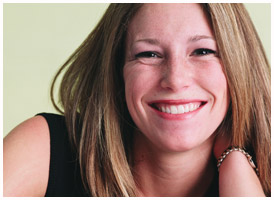 Presenter:

Cyndi Greenglass

Moderator:

Shelley Ryan

Broadcast:

Thu., Nov. 30, 2006, 12pm ET (9am PT)

Length:

90 minutes

Rating:
In direct marketing, it is often said that a dynamic offer can succeed even if your copy and creative are weak. In fact, a strong offer combined with a compelling Call-to-Action will contribute up to 30% of your direct marketing success. In addition, the way you position your offer and how you motivate your audience to respond will have a strong impact on your response rates.

But we cannot stop at the offer alone. The offer is tightly tied to the Call-to-Action, which tells your prospect or customer exactly what you want them to do, and how to receive their reward. An offer presented without a strong Call-To-Action can leave your contact without a clear understanding of how to respond, and they will not take action.

In this online seminar, you will learn how to develop an offer strategy based on different marketing objectives, and how to match that strategy to multiple target audience segments. We will examine the differences between lead generation vs. direct sales offers so that you can identify and appropriately apply the right offer to your selling environment. In addition, we will discuss how offers work differently in B-to-B and a B-to-C environments, and we will determine which offers should be used in these different efforts. You will learn how to use hard and soft offers to motivate different behaviors and actions, and how to determine the "value" of an offer to your audience. Through sample communications, we will take the magic away from successful offers that worked, and share several in-market examples of offers that did not succeed.

Combining a strong offer strategy with a clear and dynamic Call-To-Action will ensure that you maximize your direct marketing results.
Presenter

Cyndi Greenglass is President, Agency Services at Diamond Marketing Solutions Group Inc., an integrated, full service direct marketing company offering concept through distribution direct marketing solutions. Recently named into the Top 100 BTB Marketers by Crain's B2B Magazine, Cyndi has designed, implemented, and managed innovative business-to-business and consumer database projects for companies including, Citicorp Diners Club, Kellogg School of Management, Lands' End, Lexmark International, and many others.

Cyndi launched World Marketing Integrated Solutions, an integrated database and strategic marketing consulting firm, and previously held the positions of Director, Database Marketing at Smith Lask Associates and Regional Marketing Manager at Dun & Bradstreet Information Services. Prior to joining D&B, Cyndi spent 10 years in the international business consulting arena with the U.S. Embassy, the Canadian Consulate General, and the U.S. Foreign Commercial Service.

An active participant in the Direct Marketing Association, Cyndi is Government Affairs Liaison for the Business-to-Business Council, and a Board member of Chicago of Association of Direct Marketing. She has also served on the Program Advisory Committee of the National Center for Database Marketing and the Direct Marketing to Business Conference. She lectures on direct marketing at several local universities, and can be heard at major industry conferences including; the Direct Marketing Association conferences, National Center for Database Marketing, Direct Marketing Days in New York, and the Chicago Association of Direct Marketing Conference.

Who Should Attend?
Marketing professionals who are using direct marketing techniques across all media to drive response, inquiries and sales.

What Will You Learn?
How to determine what to test and how to read offer test results
The most successful B-to-B and B-to-C offers
When to use hard and soft offers, and why
Establishing "value" based offers
Ten key factors to consider when creating an offer
When to include "freemiums," incentives, and sweepstakes
Short and long term effects of offers
The role of your Call to Action
How to match your response vehicles to your campaign objectives
Register Now!
You have two choices. You can pay as you go, buying single sessions that interest you. Or you can buy a PRO membership, and attend all our new PRO seminars and Take 10 webcasts over the next year, plus watch hundreds more from our library on-demand.
Questions?
Call our PRO Hotline: (866) 557-9625