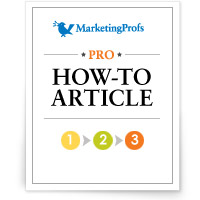 The EVC Method: How to Price a Product from the Customer's Perspective
There are many approaches to pricing. These include cost-based, going-rate, target profit, cost-plus, and break-even approaches. When you think about it, all of these approaches to pricing a product are based on the company and its cost structure or on how the competition prices it products.
The Economic Value to the Customer (EVC) approach focuses instead on the customer and how the customer perceives the value of a product. With this view, the purpose of price is not to recover costs, but to capture the perceived value for the product in the mind of the customer.
One way to think about this concept is as follows: Price Ceiling Perceived Value How much of the value-cost gap can you recover? Price Floor Costs
At the highest end of price is the perceived value of a product to a customer. This represents the price ceiling. Clearly, you can't price a product for more than a customer values it (except in perverse circumstances). At the other end is the price floor, and this is represented by the firm's costs. You won't want to price a product below costs (again, except in special circumstances, like when you have patient venture capital).
Purchase today to read the full how-to article ...
This is just one of over 4000 marketing downloads, templates, guides, research reports, surveys, case studies and how-to articles INCLUDED with PRO Membership. Sign up today