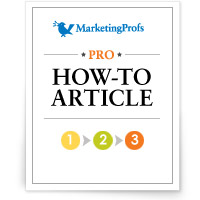 Meeting the CEO's Mandates: Setting Up a (Really Good) Customer Advisory Board (Part 1 of 3)
The CEO wants to accelerate quote-to-cash and create in-account champions. Also at the top of the CEO's mind is a call to go deeper into the installed base... and build products that create competitive differentiation.
How would you say you're doing when it comes to aligning your marketing organization with the CEO's mandates? Are you getting there? Moving forward? Making strides?
As we see marketing organizations of every stripe and in every industry further align with the CEO mandate, as we watch them translate thought to action, we see a hustle and bustle in—and a prioritization of—activities for the following: Identifying and cultivating profitable customer relationships Accelerating sales with references and customer evidence Gaining strategic and tactical customer insight Building preference and rapport between executives and customers
Depending on the culture and inner workings of your company, you may also be prioritizing those types of activities, either informally or formally through various programs—perhaps through a customer reference program, an executive sponsor program, or a customer advisory board—all of which are prime venues via which you can touch your most valued customers to meet CEO mandates and gain respect for yourself and your organization.
Purchase today to read the full how-to article ...
This is just one of over 4000 marketing downloads, templates, guides, research reports, surveys, case studies and how-to articles INCLUDED with PRO Membership. Sign up today