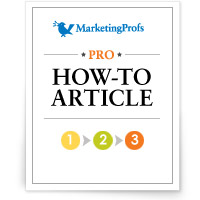 Ten Steps to Creating a Brand Ambassador Program
Brand ambassadors are similar to brand evangelists in that they also have a vested interest in seeing their favorite brand succeed. It's not so much that they attempt to influence other customers to buy a product, but that they share their passion for a brand with their fellow customers.
Whereas a company markets to customers in order to sell more products, brand ambassadors attempt to relay their passion for a brand to other customers, because they honestly believe that product will satisfy the wants and needs of their fellow customer.
Brand evangelists are everywhere. They are passionate customers who sing the praises of their favorite brands to other customers. But brand ambassadors have contact with the brand, and that contact comes from a brand ambassador program.
These steps can help you design your brand ambassador program:
Purchase today to read the full how-to article ...
This is just one of over 4000 marketing downloads, templates, guides, research reports, surveys, case studies and how-to articles INCLUDED with PRO Membership. Sign up today