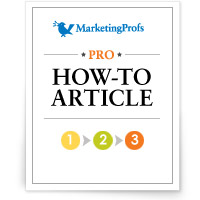 Divide and Conquer: A Case Study of Profitable Market Segmentation
There is no end in sight to the continual evolution of technology-related products and services. Hardware/software upgrades and new releases—more frequently than not accompanied by price changes—present an ongoing challenge to marketers: as the features and benefits of products evolve, so do their target audiences.
Market segmentations that provided an actionable way to "divide and conquer" the marketplace must be frequently revisited to ensure their relevance.
Market analysis and segmentation profiles assist in identifying the universe of prospects, providing the insight necessary to reach them efficiently. Marketing resources can be effectively deployed by matching investments to the segments holding greatest promise.
Segmentation models enable a business to gain an understanding of the geographic and demographic attributes of their target markets, allowing them to implement strategic sales and marketing initiatives.
Purchase today to read the full how-to article ...
This is just one of over 4000 marketing downloads, templates, guides, research reports, surveys, case studies and how-to articles INCLUDED with PRO Membership. Sign up today