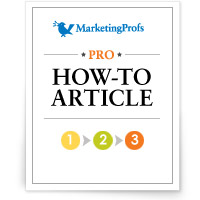 How Social Media Is Changing the 4Ps of Marketing: Stories from Real Companies
Consumers are more empowered than ever before. They have more choices available to them, more options, and more alternatives. Thanks to technological advances and the growth of the Internet, and more recently social media, customers can now even perform most of a company's core marketing functions.
And, increasingly, companies are beginning to reach out to their customers to help them with their marketing efforts; in some cases, companies are actually turning some marketing functions over to their customers entirely.
Many companies are discovering that their customers have a much bigger impact on each other, in a marketing sense, than the company ever could by attempting to market to the customer directly.
This article will cover some examples of how companies have successfully turned at least one of the 4 Ps of Marketing over to their customers, as well as some ways that your company can do the same; and, finally, it will discuss why giving away your marketing can greatly improve it.
Purchase today to read the full how-to article ...
This is just one of over 4000 marketing downloads, templates, guides, research reports, surveys, case studies and how-to articles INCLUDED with PRO Membership. Sign up today