How to Develop Quality e-Newsletter Content Without Breaking the Bank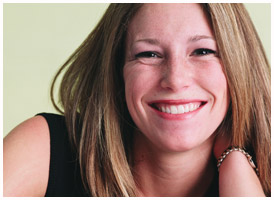 Presenter:

Nick Usborne

Broadcast:

Thu., Apr 19, 2007, 12pm ET (9am PT)

Length:

90 minutes

Rating:
When companies decide not to build a house subscriber list and send out e-newsletters on a regular basis, they are missing out on an important opportunity to retain the attention and loyalty of a large group of prospects and customers.
All too often companies say they don't publish an e-newsletter because it is too hard or too expensive to generate the content required to make each issue interesting. "We just don't have the resources or the budget."
This seminar will shed some light on the issue of content generation, and will explore a number of ways to source and create content, much of it free. You'll find out it's not as hard as you thought.
In addition, you will find out how to generate or source content of a quality that will hold your readers' attention for years to come.
Presenter

Nick Usborne is an online copywriter and site optimization expert with more than ten years of experience online. During a career spanning 25 years in the marketing industry—offline and then online—he has worked with dozens of major companies, including Citibank, Apple, Chrysler, Franklin Mint, TV Guide, Looksmart, MSN, The Getty Trust, Wells Fargo, Yahoo!, the US Navy, The New York Times and America Online.
Since 1996, he has been working exclusively on marketing online and is internationally recognized as a leading expert on the subject of writing for the Web. He is a widely read author and columnist, and the author of the critically acclaimed book, Net Words: Creating High-Impact Online Copy, published by McGraw-Hill.
In his spare time he writes and publishes Excess Voice and Freelance Writing Success and their accompanying newsletters, which are read by more than 14,000 online writers and copywriters.

Who Should Attend?
Executives, managers, editors and writers who have responsibilities in the areas of email communications, customer loyalty and merchandising optimization.
Premium Plus members: This session is a follow-up to Nick's February seminar, e-Newsletters: Get Attention and Build Loyalty. If you missed that broadcast, you might want to replay it before participating in this one!
What Will You Learn?
How to find free, relevant content from easy sources online
When to pay for outsourcing your e-newsletter content creation
How to find "hidden content" that is already being created within your company or organization
How to select from six different types of newsletter content
How to determine what kind of content will best serve the interests and needs of your audience
What you need to know about copyright law, and the importance of establishing a copyright compliance plan
Register Now!
You have two choices. You can pay as you go, buying single sessions that interest you. Or you can buy a PRO membership, and attend all our new PRO seminars and Take 10 webcasts over the next year, plus watch hundreds more from our library on-demand.
Questions?
Call our PRO Hotline: (866) 557-9625