Using e-Metrics to Optimize Your All-Around Marketing Strategy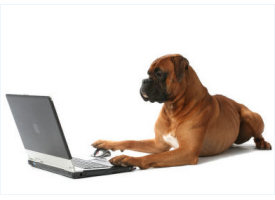 Presenter:

Jim Sterne

Broadcast:

Thu., April 03, 2008, 12pm ET (9am PT)

Length:

90 minutes

Rating:
Online marketing professionals have been monitoring the success of their websites for a little over ten years now. They have been using the Internet to test alternatives in marketing strategy, messaging, positioning, offers, promotions and more. Today, these techniques can be directed at the offline world as well. Marketers now have a new tool for competitive advantage.
Come learn about how capturing information about online customer behavior and customer opinion is setting the stage to a whole new way of quick test-and-measure marketing success. Jim Sterne, Chairman of the Web Analytics Association will speak on:
What can be measured online and how it can be used to make business decisions
How leading websites are making the most of continuous marketing improvement
The variety of online measurement tools that make up the emetrics ecosystem
Automated marketing in action
This is an encore presentation of our March 20th broadcast. Don't miss it!
Presenter

Jim Sterne Jim Sterne is an international speaker on electronic marketing and customer interaction. A consultant to Fortune 500 companies and entrepreneurs, Sterne focuses his twenty five years in sales and marketing on measuring the value of the Internet as a medium for creating and strengthening customer relationships. Sterne has written six books on Internet advertising, marketing and customer service including, "Web Metrics; Proven Methods for Measuring Web Site Success." Sterne is the producer of the annual eMetrics Marketing Optimization Summit www.emetrics.org and is the Founding President and current Chairman of the Web Analytics Association www.WebAnalyticsAssociation.org. He was named one of the 50 most influential people in digital marketing by Revolution, the United Kingdom's premier interactive marketing magazine.

Who Should Attend?
Anyone responsible for online marketing success and those who want to optimize their offline marketing as well. Web marketing managers must understand this material well enough to explain it to the rest of the team and marketing executives of all shapes and sizes need to know what's on the horizon.
What Will You Learn?
How web data is the key to customer segmentation and marketing ROI
How leading marketers are changing what their companies manufacture based on web behavior
The bare minimum you need to be measuring online and the future of marketing accountability
What to expect when you tackle a web measurement project
Register Now!
You have two choices. You can pay as you go, buying single sessions that interest you. Or you can buy a PRO membership, and attend all our new PRO seminars and Take 10 webcasts over the next year, plus watch hundreds more from our library on-demand.
Questions?
Call our PRO Hotline: (866) 557-9625