Social Graces: Strategies to Take Your Social Media Marketing Beyond One-Off Tactics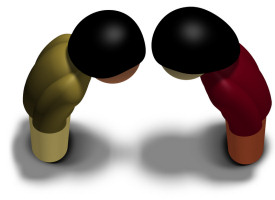 Presenter:

Greg Verdino

Broadcast:

Thu., Jan 22, 2009, 12pm ET (9am PT)

Length:

90 minutes

Rating:
When it comes to social media, you may have tried one of everything—a blog, a Facebook Fan Page, a widget, an App, a Twitter account, the list goes on—without gaining any insight into whether or not any of them delivered real results. Or perhaps you're so confused by (or frightened of) social media that you haven't tried anything at all. In either case, now is the time to polish your act and develop some "social graces."
This seminar goes beyond the tried-and-true conversational marketing platitudes (be authentic, be transparent, the consumer is in control—really now?) and looks past the ever-changing menu of today's "hot" Web 2.0 properties (how many of those will be around come year-end?) to provide a clear vision of how companies can leverage sweeping change and must-know trends to propel their digital marketing plans into the future.
That probably sounds like a tall order, and it is. It may sound too abstract, too conceptual, too hard to put into practice. It isn't. Each insight, approach and concept will be illustrated with real examples of companies that have succeeded and—just importantly—companies that have failed. At the end of 90 minutes you will leave with a set of innovative approaches, a stack of specific ideas that you can implement right away, and a much better sense of how to make conversational marketing work for your business.
Presenter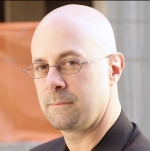 Greg Verdino is a recognized expert on marketing innovation, emerging media and Web 2.0. He works as Chief Strategy Officer at crayon, a strategic consultancy that helps its clients achieve positive change and impact by joining the conversation. He writes one of the web's most influential marketing blogs—http://www.gregverdino.com.
In his leadership role at crayon, Greg leverages over 18 years of experience in online media, advertising, marketing and technology to head the company's strategic advisory and conversational marketing practices. He provides crayon's clients with thought leadership on how they can join online and offline conversations, effectively influence key influencers, engage consumers in meaningful dialogue and tap into the power of new marketing approaches that offer bold alternatives to traditional advertising.
Greg has been profiled in and quoted by a wide variety of business and news media including Advertising Age, Adweek, Business Week, Forbes, New York Times, Newsday and the Wall Street Journal. Greg is also an active speaker whose recent conference appearances have included Advertising Week 2008, Brand ManageCamp, DM Days New York, Inbound Marketing Summit, MarketingProfs B2B Summit, OMMA Social and Virtual Worlds 2008. He is also a popular corporate event speaker who has given speeches and led workshops for American Express, Cadbury-Schweppes, The Coca-Cola Company, Intercontinental Hotel Group, L'Oreal Paris and a number of other Fortune 500 companies.

Who Should Attend?
Anyone who is responsible for their company's social media marketing efforts or would like to learn more about how other companies are using social media and conversational marketing approaches to deliver business results.
Marketing, PR and customer support professionals; senior executives and any company stakeholder who wants to gain a better understanding of what differentiates social media success and failure.
This webinar focuses primarily on strategic approaches and next-level concepts. A familiarity with basic social media concepts and common social media tools is helpful, but not necessary—we will start with a basic primer before delving into the heart of the program.
What Will You Learn?
New ways to think about the role social media and conversation can, should and will play in your overall marketing mix.
Key concepts that help simplify this whole social media thing in terms that even your CEO can understand.
Why the social tools and platforms you choose are less relevant than the people you engage and the way your company "behaves."
Why you need to ditch "old marketing" approaches when connecting with consumers through social channels.
How to move beyond just the "what" and truly understand the "why" and "how" that can take your social media activities from me-too tactics to key components of your marketing advantage.
Register Now!
You have two choices. You can pay as you go, buying single sessions that interest you. Or you can buy a PRO membership, and attend all our new PRO seminars and Take 10 webcasts over the next year, plus watch hundreds more from our library on-demand.
Questions?
Call our PRO Hotline: (866) 557-9625