Marketing Metrics: Linking Marketing to Financial Consequences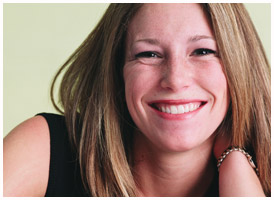 Presenter:

Professor David Reibstein

Moderator:

Roy Young

Broadcast:

Thu., May 5, 2005, 12pm ET (9am PT)

Length:

90 minutes

Rating:
The number one topic facing marketing organizations today is providing the financial worth of marketing expenditures. That's why we have gone to the Wharton Business School to bring you the best thinking on this vital topic.

The pressure is on marketing to justify its expenditures as financially viable relative to other potential ways the organization could spend its money. The concept of "trust the marketing dollars are working," is losing support as all other parts of the company have to fight for budgetary dollars as well.

Yet, marketing has a language of its own that is often hard to translate into a financial return. We often use metrics, such as awareness, preference, customer satisfaction, loyalty or brand loyalty. Yet, when asked to demonstrate the relationship between a point of awareness and financial consequences, the marketer is left with little to say. The time has come when marketing has to draw the link between marketing metrics and the financial language of the rest of the organization.

This is made more difficult by the time lag between marketing spending and results. Marketing budgets are treated as an expense and evaluated based on currently financial return. The challenge is to recognize the long-term consequences of the marketing spending, in creating brand, establishing customers, solidifying loyalty levels, thereby building a long-term revenue stream. Just like other expenditures with longer term payoffs, it is essential that marketers learn how to make the case for marketing to be viewed as the investment in an asset.

This seminar will show you how to connect marketing spending to the financial consequences of marketing spending, and not to be satisfied with the connection to interim marketing metrics.

You will learn how to determine the financial value of acquiring a customer, retaining a customer, and satisfying a customer.
Presenter

Professor David Reibstein is the William S. Woodside Professor and Professor of Marketing at The Wharton School, University of Pennsylvania.

Professor Reibstein developed and coordinated Wharton's Executive Seminars on New Product Development, Competitive Marketing Strategies, Advanced Industrial Marketing Strategy and Marketing Research. He has run executive programs for over 300 companies around the world, and was recently appointed the academic director of Wharton's Marketing Metrics Program.
Professor Reibstein was featured in Fortune magazine as one of the nation's eight "Favorite Business School Professors" and was recently named by Business Week to the "pick of the B-school crop" of professors. He has received the Wharton School's Excellence in Teaching Award every year he has taught since it was initiated in 1982.
He has been actively involved as a consultant with a number of major companies and serves as on the board of Bizrate.com, where he was a co-founder, And1, the basketball apparel company, The Fleisher Art Institute, and several other companies.
Who Should Attend?
Marketing professionals held accountable for the financial impact of marketing investments.
What Will You Learn?
How to make investments to get more "bang" for your marketing buck.
How to assess the returns from your marketing spending.
How to allocate resources across your marketing portfolio.
How to support your marketing budget request.
Register Now!
You have two choices. You can pay as you go, buying single sessions that interest you. Or you can buy a PRO membership, and attend all our new PRO seminars and Take 10 webcasts over the next year, plus watch hundreds more from our library on-demand.
Questions?
Call our PRO Hotline: (866) 557-9625