Writing a Marketing Plan for Entrepreneurs and Small Business: From Blank Page to Presentation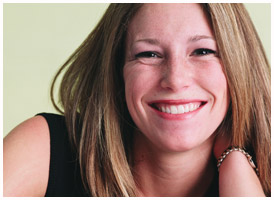 Presenter:

Michael Fischler

Moderator:

Roy Young

Broadcast:

Thu., Jun. 9, 2005, 12pm ET (9am PT)

Length:

90 minutes

Rating:
Great marketing begins with great ideas. Great execution of those ideas depends on great planning—on the development of a great marketing plan. Whether you're developing your core strategic marketing foundation, or launching a new tactical program into the marketplace, the quality, efficiency and cost of execution will depend on the quality of the planning that went into it.

A marketing plan is the single most important guidepost you'll have to maximize effectiveness and minimize the risk of marketing. This is especially true for entrepreneurs and small business owners, who may be new to the process of plan creation, who may be operating with a limited budget — and maybe both.

It is a way of forcing you to think through every aspect of the program — from competitive analysis to collateral development. A way of communicating your ideas, and opening those ideas to inspection and validation from others. A way of eliminating surprises. And a way of ensuring that you can respond to conditions that change, or that were not known to you, when you created the plan.

Creating a marketing plan involves unequal doses of research, analysis, hypotheses, validation and some plain old legwork. Most of all, it involves writing — and writing a solid, effective, workable marketing plan is a craft in and of itself.

Specific elements covered in this seminar include:
Defining a vision/mission/values statement
An overview of the positioning process
A basic approach to pricing
Conducting a SWOT Analysis
Conducting a Lifetime Customer Analysis
Identifying Marketing's Role in the Sales Strategy
Identifying Marketing's Role in Channel Control and Support
Defining a Whole Product Strategy
Planning the Components of a Product Launch
Presenter

Michael Fischler Michael Fischler is Principal of Markitek, a strategic marketing consulting and coaching firm in Los Angeles. He has worked with over 100 companies on four continents and in 13 countries. His clients range from international giants such as Kodak, Pirelli, Fujitsu and IBM ...to privately funded startups. The work includes strategic planning — which includes market analysis, strategic positioning, segmentation, and customer loyalty and retention strategies; tactical execution — creating the programs and materials that make strategies work; and sales performance—improving lead acquisition and close rates; creating more effective sales presentations; and generating more effective outreach methods and techniques. Mike is also a powerful and effective marketing coach, helping companies worldwide strengthen their own marketing skills, expertise and capabilities.

Who Should Attend?
Small business marketers or new business leaders in mid- to large-size organizations who have to create, review or approve a marketing plan, and wants a clear approach to the process.
What Will You Learn?
How to conduct initial research on your own — whether you have a research budget or not.
How to approach the analysis of that foundation research.
How to turn that information into hypotheses for pricing, for positioning, for ad spend.
How to validate—or invalidate--those hypotheses, so your plan has background, credibility and the strength to stand up to the assaults it will receive.
How to prepare the plan outline—what might go in it, what should go in it ...and what should be left out.
How to create the specific plan elements. What should you say about segmentation, positioning, ad spend.
Register Now!
You have two choices. You can pay as you go, buying single sessions that interest you. Or you can buy a PRO membership, and attend all our new PRO seminars and Take 10 webcasts over the next year, plus watch hundreds more from our library on-demand.
Questions?
Call our PRO Hotline: (866) 557-9625