Using Pricing Strategy to Create Competitive Advantage in B2B Markets—It's Time to Change the Game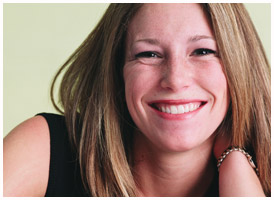 Presenter:

Joseph Zale

Moderator:

Roy Young

Broadcast:

Thu., Aug. 17, 2006, 12pm ET (9am PT)

Length:

90 minutes

Rating:
Pricing strategy in B2B companies is more important, more strategic, and more valuable today, yet most executives continue to manage it with uncertainty... taking cautious "trial and error" steps on issues that have serious (and often damaging) long-term impact. To sustain growth and drive profits, executives need to build a pricing capability that can deal with:

1. The emergence of powerful procurement groups who are expert at extracting aggressive price concessions;
2. Global competition with new business models, lower costs, and higher quality that undermine the value proposition of incumbents;
3. Increasingly rapid product commoditization that encourages customers to demand more aggressive price concessions.

Joseph Zale will talk about today's required pricing capabilities -- organizational strengths that every company must build to remain competitive. Through several B2B examples, Joe will describe how to align prices and price structures to track with value, a pricing process that forces customers to acknowledge value, market communications that justify your prices in terms of value, and service packages that represent good value for customers.

In addition, Joe will provide a framework for developing effective pricing strategies and provide a roadmap on the necessary systems, organization, knowledge and training to ensure pricing capabilities are firmly embedded in your company.
Presenter
Joseph Zale is a Partner and Global Account Manager in Monitor Group, where he leads the pricing strategy practice. Prior to joining Monitor Group, Joe was a Vice President and Managing Director at Strategic Pricing Group (SPG), which was acquired by Monitor Group in 2005.

Joe has worked across multiple projects in a diverse set of industries including medical products, data services, basic materials, capital equipment, publishing and printing, and semiconductors.
Prior to joining SPG, Joe worked as an analyst for Gartner Group where he focused on market research in the technology services sector. Before Gartner Group, Joe was an account manager for a regional medical products company. A highly sought after speaker and author, Joe is a graduate of Hobart College and an MBA with honors from Boston University with a focus on marketing and finance.
Who Should Attend?
Marketing professionals at all levels in all industries.

What Will You Learn?
How to make pricing a strategic weapon that CEOs will care about
How to correct dysfunctional pricing policies and organizational barriers
How to calculate the true value of your products and services
How to use segmented pricing, tiered offerings, and price metrics to align your price to value
How to communicate your value in selling negotiations
How to manage pricing decisions by policy, not exceptions
How to build a sustainable pricing capability in your organization
Register Now!
You have two choices. You can pay as you go, buying single sessions that interest you. Or you can buy a PRO membership, and attend all our new PRO seminars and Take 10 webcasts over the next year, plus watch hundreds more from our library on-demand.
Questions?
Call our PRO Hotline: (866) 557-9625