Crash Course #4: Integrated Media Planning in Direct Marketing to Consumers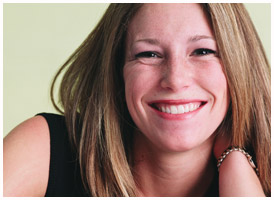 Presenter:

Shari Altman

Moderator:

Ruth Stevens

Broadcast:

Thu., Dec. 14, 2006, 12pm ET (9am PT)

Length:

90 minutes

Rating:
The expanding number of media options today in consumer markets has made media planning for direct response campaigns more challenging than every before. But systematic testing and usage of a variety of media approaches—including online and off-line—will generate ongoing improvements in the ROI of your marketing spend. How do you assess your options, prioritize among the choices, and determine the best approach in light of your unique brand, business needs, customer base and prospecting challenges?

In this information-packed session, we discuss the strategic and operational issues that you need to consider when determining which combination of media are most suitable for reaching your target market. Then we review each medium and consider them from the perspective of the strategic and operational criteria. You will come away with the ability to prepare and execute media plans that will significantly improve the ROI of your direct marketing campaigns.

Join us for a 90-minute review of consumer media selection in direct marketing that is both strategic and operational.
Presenter

Shari Altman has 25 years direct marketing experience including management positions with Time-Warner, McGraw-Hill, Sara Lee Direct and Guthy-Renker. During her tenure with each, Shari was instrumental in diversifying direct marketing efforts into areas including radio, space ads, insert media, and the Web. Since launching Altman Dedicated Direct in 1999, Shari has helped direct marketing clients develop and implement integrated marketing plans for a wide range of consumer products and audiences. Shari holds an MBA in marketing and managerial economics from George Mason University.

Who Should Attend?
You, if you are marketing directly to consumers and want to understand different ways to reach them.

What Will You Learn?
Strategic concerns you need to consider before diving into media selection and planning
Key operational issues that must be addressed to increase response rates and ROI
Hands-on information on how each print and electronic medium should be evaluated
Consideration of the strengths and weaknesses of off-line and online media
Tactics for applying lessons learned from one medium to another medium
How to develop integrated strategies by understanding how media work together
Register Now!
You have two choices. You can pay as you go, buying single sessions that interest you. Or you can buy a PRO membership, and attend all our new PRO seminars and Take 10 webcasts over the next year, plus watch hundreds more from our library on-demand.
Questions?
Call our PRO Hotline: (866) 557-9625