Reach the Big Spenders: How to Market to Women from 50 to 75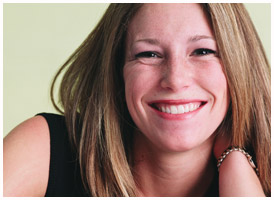 Presenter:

Marti Barletta

Moderator:

Roy Young

Broadcast:

Thu., Dec. 1, 2005, 12pm ET (9am PT)

Length:

90 minutes

Rating:
What is the most important demographic trend of the decade? Are you sure? Plan to be surprised when you learn why yesterday's "little old lady" is today's Ms. Moneybags.

By 2010, 43% of the US adult population will be 50 or older and 80% of the country's assets will be concentrated in their hands. Women 50-75 are in their prime and represent the "golden bull's eye" of target marketing. This population segment is poised to command the majority of financial assets, control the majority of consumer purchases and make or break future trends.

Learn why fifty isn't what it used to be (it's much better!), and what you need to know to connect with the richest generation of women in history. Banking, brokerage, insurance, health and wellness, real estate, travel and self-improvement industries take note!
Presenter

Marti Barletta is president of The TrendSight Group, a Chicago-based consulting and training firm that helps companies boost sales and share by tapping into the buying power of women. A top-rated professional speaker, she presents keynotes and workshops full of eye-opening insights, entertaining observations and practical "how to" pointers at conferences and corporate meetings internationally. She has been featured on NBC Nightly News, CBS Evening News, CNBC and in The Wall Street Journal, Fast Company, Business Week, Entrepreneur, Ad Age, Brandweek, and many other publications worldwide. Her first book, Marketing to Women: How to Understand, Reach and Increase Your Share of the World's Largest Market Segment (foreword by Tom Peters) has been featured as the Marketing book recommendation by Harvard Business School's Working Knowledge newsletter, the Knowledge@Wharton newsletter and Wall Street Executive Library.com, and recognized as one of the Best Business Books of 2003 by the Library Journal. The book is in its seventh printing, and is in 13 languages. Her second book, Trends, co-authored with Tom Peters, was released in July 2005.

Who Should Attend?
Marketing professionals at all levels in organizations in financial services, health care, travel, retail, consumer packaged goods or any other industries that target boomer women.
What Will You Learn?
Why Women 50-75 are PrimeTime Women™--They have the time and money to spend for themselves and others.
Why women 50-75 are not a niche--They represent the consumer growth engine for almost every big-ticket market for the next two decades.
Why Household Income Doesn't Matter--It's assets you should be measuring.
Misplaced Efforts--Why companies need to quit squabbling over the saturated markets of male-decision makers and the scrawny wallets of youthful start-up households and start paying attention to the true powerhouse spenders.
What's Driving this Mega Trend- How the convergence between two powerful demographic groups concentrates the economic power in the hands of women 50-75.
GenderCulture 101--The obvious and subtle differences between men and women and their critical implications.
The Largest Intergenerational Transfer of Wealth- Why PrimeTime Women's wallets will be overflowing; they are positioned to be the guardians of inheritance from multiple generations.
GenderTrends™ Model--Through the application of diagnostic models (Star, Circle, Compass and Spiral Path), Marti will provide specific tactical strategies for reaching PrimeTime Women.
Key Communication Principles—How to ensure your marketing materials (from product design and packaging, to advertising and electronic marketing) are catching and keeping PrimeTime Women's attention.
Who Is Getting it Right--How companies like Mass Mutual, Chico's and Best Buy are tapping into the healthiest, wealthiest, most active and independent generation of older women in history and how you can follow suit.
Register Now!
You have two choices. You can pay as you go, buying single sessions that interest you. Or you can buy a PRO membership, and attend all our new PRO seminars and Take 10 webcasts over the next year, plus watch hundreds more from our library on-demand.
Questions?
Call our PRO Hotline: (866) 557-9625