Inside Secrets to Building Links for Online Publicity, Buzz and Search Engine Optimization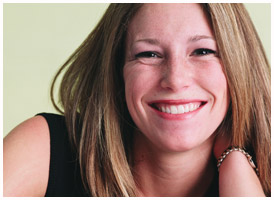 Presenters:

Eric Ward, Stephan Spencer

Moderator:

Roy Young

Broadcast:

Thu., Feb. 16, 2006, 12pm ET (9am PT)

Length:

90 minutes

Rating:
Everyone seems to be in a frenzy to get links to their sites. Usually for the wrong reasons and from the wrong sites. Terms like Link Popularity, PageRank, Hubs, Authorities, Hilltop, Sandbox, Anchor Text, etc. are being bandied about and discussed ad nauseam. Marketers obsess over concepts like link leakage, bleeding PageRank, nofollow tags, triangular links, link architecture, link equity. There are many companies selling linking services that are absolutely 100% worthless.

Get past all the misinformation and disinformation and join two of the top-most experts on link building, as they share their favorite tips, lessons learned, tools, and success stories. This seminar will be rich with case study examples.

This seminar is for you if you:

1. Know that you're missing out on key linking opportunities, but you just don't know which ones and how to find them
2. Don't have all the answers on what it takes to get coverage and links in the right places from the right people
3. Don't have a current linking strategy or have one with holes

Successful link builders take an active role in the process. They don't just sit back and hope that links happen. They make them happen! Take the first step by registering for this virtual seminar today.
Presenters

Eric Ward (eric@ericward.com) founded the Web's first service for publicizing Web content back in 1994, and he still offers these services today. His client list is a who's who of online brands. Eric is best known as the person behind the original linking campaigns for Amazon.com Books, The Link Exchange, Microsoft.com, Rodney Dangerfield, WarnerBros, The Discovery Channel, the AMA, and The Weather Channel. His services won the 1995 Tenagra Award for Internet Marketing Excellence, and he was selected as one of the Web's 100 most influential people by Websight magazine in 1997. Eric also wrote the Link Building column for ClickZ, the NetSense column for Ad Age magazine, and is a 4-star speaker at major industry conferences.


Stephan Spencer (stephan@netconcepts.com) is founder and President at Netconcepts (www.netconcepts.com), a 9-year-old, multi-national interactive agency specializing in search engine optimization, web redesign, usability, e-commerce, website auditing and email marketing. Clients include Verizon, REI, Gorton's, Cabela's, InfoSpace, The Sharper Image, Wella, Northern Tool, Sara Lee Direct, Midwest Airlines, Guild.com, and MP3.com. He has contributed to magazines such as Catalog Age, Unlimited, Building Online Business, and NZ Marketing. Stephan is a frequent speaker on Internet marketing topics for organizations such as the DMA, the AMA, Internet World, and IIR.

Who Should Attend?
Marketing professionals responsible for the success of your website.
What Will You Learn?
To build a comprehensive linking strategy (including: portals, blogs, feeds, niche venues, vertical search, authority sites, e-newsletters, zines, awards, mailing lists)
How to get the best anchor text that you can
Holistic linking
How to receive online publicity
How to purchase links
How maximize on-site and off-site link architecture
How to mine and analyze competitor site links and industry-specific links
The biggest link building mistakes and myths
To generate buzz
How to write and release effective press releases
Link building in blogs and RSS feeds
How to the right people with the right message
How to optimize your link architecture to get the most out of your inbound links
Register Now!
You have two choices. You can pay as you go, buying single sessions that interest you. Or you can buy a PRO membership, and attend all our new PRO seminars and Take 10 webcasts over the next year, plus watch hundreds more from our library on-demand.
Questions?
Call our PRO Hotline: (866) 557-9625