Choosing Your Facebook Marketing Tactics: Fan Pages, Groups, Ads ... or All of the Above?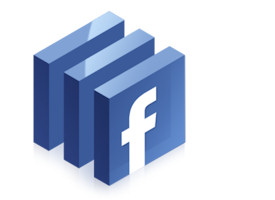 Presenter:

Jeff Widman

Broadcast:

Wed., Dec. 16, 2009, 12pm ET (9am PT)

Length:

90 minutes

Rating:
Along with 300 million other people, you may use Facebook to keep up with your friends, stalk your ex, brag about your latest Farmville exploits, and maybe show off a photo or two. But how does a business approach Facebook with a marketing mindset?
Not every company needs a Facebook page, actually. Some reach customers by setting up a topic-oriented Group that aligns with their product or service. Others skip the Facebook presence altogether and focus on demographic-driven ads.
Some companies do all three, and then some! Facebook's reliance on social discovery and "transitive trust" makes it perfect for branding (yet tricky for direct sales). So how should YOU include Facebook in your marketing mix? This seminar will help you decide.
Presenter

Jeff Widman is a marketing wunderkind who helps companies use Facebook to build brands and sell products, primarily through Fan pages. He initially started marketing through Facebook as a sophomore in college — back when only college students could use Facebook.
Jeff believes Facebook is a tool that effectively complements common online channels like SEO, SEM and e-mail marketing. He emphasizes blending story-driven branding with metrics-driven analysis to effectively convert exposure on Facebook into real revenue opportunities.
Jeff's recent efforts quadrupled traffic from Facebook to Mint.com. Other clients include Seth Godin, Microsoft, Kiva.org, SlideShare, and David Allen (author of Getting Things Done). He's been quoted as a Facebook expert by InsideFacebook, AOL Small Business, and Slate.com, and he's written for TechCrunch, VentureBeat, and Techmeme.

Who Should Attend?
Marketers and business owners who want to know whether Facebook is a social networking platform worth latching onto for brand promotion. You should know a little bit about Facebook before attending (ever written on a friend's wall? tagged a photo?) because this is not a Facebook primer. Jeff will provide a handout describing some Facebook lingo, which you can download before the broadcast.
We'll cover both B2B and B2C examples in this session.
What Will You Learn?
The right systematic approach to Facebook for marketing instead of personal networking
How Facebook's socially-driven levers can work to earn your brand more exposure
Ways to integrate your Facebook activities with existing channels like e-mail and web landing pages
Five decision moments along the path for converting fan page visitors into customer evangelists
Groups, Ads, Fan Pages: The pros and cons of each, and which components your business should use
Three common mistakes marketers must avoid with Facebook
Jeff will also explain the steps for setting up a Facebook Group, if that's your chosen marketing tactic. Details about creating a killer Fan Page and buying Facebook ads will be covered in follow-up seminars.
Grapevine Marketing Series
Register Now!
You have two choices. You can pay as you go, buying single sessions that interest you. Or you can buy a PRO membership, and attend all our new PRO seminars and Take 10 webcasts over the next year, plus watch hundreds more from our library on-demand.
Questions?
Call our PRO Hotline: (866) 557-9625